Before "Bloody Sunday" occurred in Selma, Alabama, there was a much bloodier civil rights event that not too many people know about: the Camilla Massacre. The massive killing occurred on September 19, 1868, in Camilla, Georgia, at a political rally in Mitchell County which resulted in the deaths of a dozen freedmen.
Although Georgia had been readmitted into the Union during that time, blacks and whites were still divided.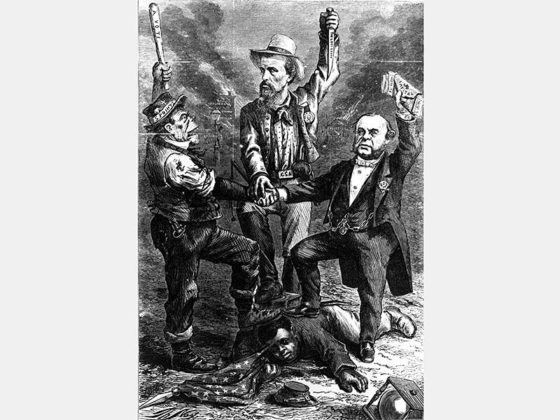 In early September, white Democrats in the Georgia legislature expelled all 28 African-American members. In response, one of the expelled members, Philip Joiner from southwest Georgia, led several hundred freedmen on a March from Albany to Camilla for a Republican rally. As the marchers entered the courthouse square, the sheriff and other local white residents opened fire, killing a dozen and wounding thirty others.
News of the Camilla Massacre flashed over telegraph wires and national newspaper reports. Republicans and Democrats used the massacre to fortify their positions on Reconstruction in the 1868 presidential campaign.
Some black voters decided to not participate in the presidential election, which occurred two months after the massacre. In other cities, such as Albany, New York, white leaders committed fraud at the polls, deliberately misplacing many black votes or changing them to Democratic ones.
Republican members of Congress were appalled at the violence and fraud and required Georgia to, once again, undergo military rule and radical reconstruction efforts, as the Camilla Massacre prompted Congress to return to Georgia to military occupation. In 1998, 130 years later, the massacre was officially acknowledged when Camilla publicly commemorated the victims of the bloody events of September 19, 1868.
source:
http://www.georgiaencyclopedia.org/articles/history-archaeology/camilla-massacre