Robert Wood is believed to be one of the first African American mayors in the United States.  He served as mayor of Natchez, Mississippi in the early 1870s.  Wood was born in 1844 to Susie Harris, an African American housekeeper, and Dr. Robert Wood, a white doctor from Virginia.  His parents never married, but lived side by side.  According to oral histories, Wood was never a slave and lived mostly with his father, a former mayor of Natchez himself.
Mississippi Governor James L. Alcorn appointed Robert Wood as mayor of Natchez, Mississippi in 1869.  He later was elected mayor in 1870.  His election was part of the "Black and Tan Revolution," a short-lived political shift in Mississippi in which citizens of Mississippi elected many African Americans to state offices between 1868 and 1875.  At its peak in 1873, half of Mississippi's state elected officials were black.
After his term as mayor of Natchez, Wood served as postmaster and tax collector for the city.  In 1875 Wood was elected Sheriff of Adams County, Mississippi.  After his political work, Wood operated a store in Washington, Mississippi.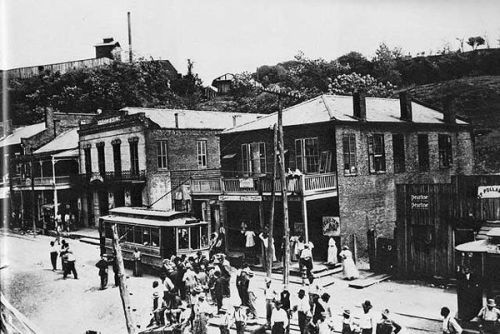 source:
http://www.blackpast.org/aah/wood-robert-1844