Brown Babies, was a term used for children born to black soldiers and white European women during and after World War II. Other names include "war orphans,"war babies," and "occupation babies." In Germany they were known as Mischlingskinder, a derogatory term first used under the Nazi regime for children of mixed Jewish-German marriages.
Brown babies born in Germany were shipped out of the country after World War II. As many as 5,000 children were sent to live with black adoptive families in the United States during a time when racial segregation was strong and blacks living with blacks was accepted.
These particular born brown babies were the product of interracial relationships in Germany after the second World War. If white mothers kept the interracial babies they were criticized and ridiculed. Mothers stood out because of their dark-skinned children in the mostly-white country. Many of them were called 'neg erhu Eren' or negro whores.
The socializing between black American soldiers and German women, while frowned upon, was not legally forbidden, whereas any public interaction between blacks and white women in the U.S. was outlawed at the time. The young child also faced troubling racism from both sides of their family. of the approximate 95,000 children born from relationships between U.S. soldiers and European women during the occupation, 5,000 were considered brown babies.
Although there were many children who were adopted by American families, there were many children who remained in Germany. These children were left with holes in their personal life history. Many of the children were raised not knowing their history. Mothers and fathers were forced to give them away. However, many of the black soldiers wanted to marry the mothers of the children but they were not allowed because interracial dating during this time was morally reprehensible. Many of the children were raised never understanding why they looked different than their adopted parents and why they had memories of living in Germany.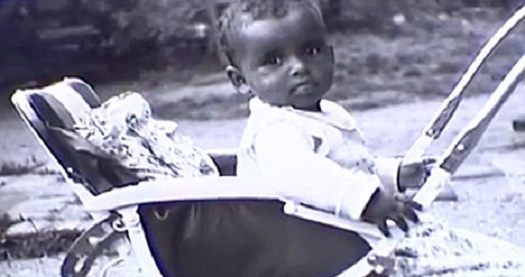 Sources:
http://www.dailymail.co.uk/news/article-2064446/Germanys-brown-babies-search-American-fathers.html
https://en.wikipedia.org/wiki/Brown_Babies