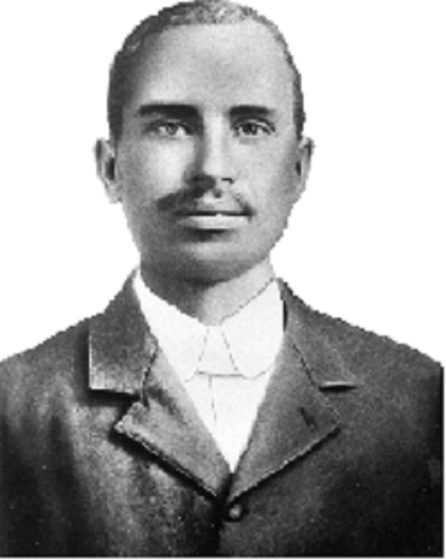 Charles Price Jones founded the major black Holiness denomination. He was instrumental in turning many people to righteousness, winning souls, and bringing them closer to God.
Born in 1865, Charles Price in Texas Valley, Georgia (near Rome, Georgia) and raised in Kingston, GA. He received public school training by J. E. Bush from Talladega College, who took an interest in Jones education.
After the death of his mother, he moved from state to state finally settling in Cat Island, Arkansas. While in Cat Island he joined the Locus Grove Baptist Church and was baptized by Elder J. D. Petty in Crittenden County AR.  On the day of his baptism, he began teaching Sunday School the same day. He was called to the ministry and began preaching in 1885.
Jones converted to Christianity at about age 20. He moved from Cat Island AR to Forest City AR; then to Helena where he was under observation by Centennial Baptist Church under the great E.C. Morris.  From Helena, he moved to Little Rock, AR and entered the Arkansas Baptist College. Jones graduated from the academic course of the Arkansas Baptist College and was called to Bethlehem Baptist Church in Searcy, AR, while there he became editor of the Baptist Vanguard Newsletter. He also taught school in Grant County, AR.
By 1894, he was the successful pastor of Tabernacle Baptist Church in Selma, Alabama. Jones continued preaching in Baptist churches, moving in 1895 to the Mt. Helm Baptist Church in Jackson, Mississippi, but he began promoting holiness doctrine.
In 1896, Jones and two other radical preachers held a faith healing revival in Jackson. The theory of entire sanctification as taught by the Wesleyan-Holiness movement was not accepted by Baptists congregation, as Baptist hold to a progressive sanctification. In 1897, Jones and the other preachers left their congregations and adopted the views of the Wesleyans.
In 1897, he held a conference to promote their views to the church people of the area. Many of his associates embraced it gladly, but there were always those who did not.
Jones is also the author of over 1000 hymns. Some of his known hymns which are still sung around the world are Deeper, Deeper, I Will Make the Darkness Light, Come Unto Me, Where Shall I Be, I'm Happy With Jesus Alone and Jesus Only. Every song written, he gave the Scripture quotations or references under the titles of his songs to show what passage inspired the song. He pastored churches in Arkansas, Mississippi, and California. Jones died in Los Angeles on January 19, 1949.
source:
http://www.blackhistoryreview.com/biography/CPJones.php