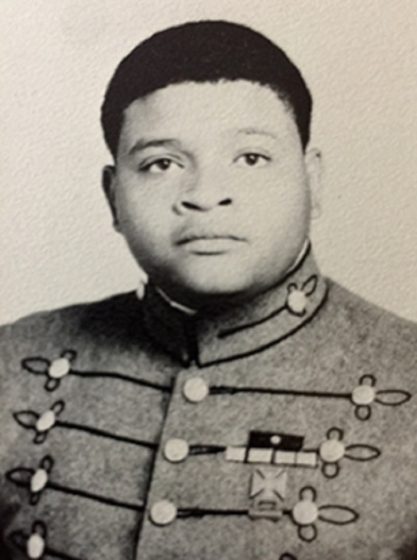 Charles DeLesline Foster, a native of Charleston, South Carolina, was the first black student to graduate from The Citadel. Foster entered The Citadel in 1966 as a member of Golf Company.
At the time of his enrollment, he was just a 17-year-old seeking a college education. But what Foster ultimately received was a lesson in life, one that would stick with him until his death. He was not welcomed at The Citadel. Frankly, no one wanted him there, which was expressed in their actions more so than words.
Foster drew little attention to himself and no one at the time thought much about him breaking a barrier. By this time, greater desegregation stories already existed. It had become rather common to see a black person walking around campus. However, no black person had ever enrolled nor attended the school, until Foster.
Name-calling was common. Cadets often yelled from dorm windows to camouflage the source of the insults. And the abuse did not end with Foster's freshman year. Whatever punishment other cadets received, it was worse for him because he was Black. Letters were sent around the school warning other cadets to never associate with Foster.
After graduating with a degree in Business Administration, he entered the Army as a Second Lieutenant. While in the Army, Foster worked as an Explosives Expert on the Aberdeen Proving Grounds in Maryland. In 1973, he moved to Dallas, Texas to manage a large moving company.
There were very few news articles about Foster achievement; it just wasn't treated as a big deal. Reports indicated Foster struggled after attending The Citadel and Army. But despite what he went through, the truth remains: Charles D. Foster was a trailblazer worthy of recognition.
Forster died with two other men in a house fire on March 29, 1986, outside Dallas. Officials suspected arson, but the case remains unsolved, according to a fire department spokesman.
On November 5, 2016, during The Citadel's 2016 Homecoming game, The Citadel Black Alumni Association joined Citadel President, Lt. Gen. John W. Rosa, on the stadium's field to honor Foster.
sources:
http://www.citadel.edu/root/featured-grads/charles-foster
http://class1970.citadelalumni.org/obits/CharlesFoster.html
http://dogfan1987.websitetoolbox.com/post?id=2007070&goto=nextoldest