#Clyde Kennard was a Korean War veteran. At the age of eighteen, he joined the U.S. Army and served for seven years, including stints in Germany and Korea, he later received an honorable discharge.  Kennard purchased his family farmland in the south, and he attended the University of Chicago. When his stepfather died he moved to the south to help out his mother. After arriving in the south, Kennard had plans to still finish his education. The only college that was in the area was the all-white Mississippi Southern College, which is now the University of Southern Mississippi.
So, Kennard began the process of applying to the college. He met with school officials, not once, but on several occasions. School officials kept jerking him around and putting up one roadblock after another. But, he managed to officially apply to the school in 1955.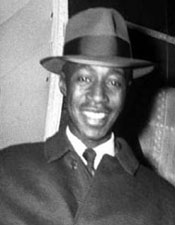 Even the Mississippi Sovereignty Commission a state-funded agency dedicated to segregation worked to discredit Kennard as much as they could. Fortunately, Kennard was a devout Baptist and had walked a straight and clean path. The organization could not find anything on him. The only thing that the group could think to do was to "frame" Kennard with a felony: stealing $25 dollars of chicken feed. It took the all-white jury 10 minutes to convict Kennard and sentence him to seven years of hard labor in jail and working on a cotton plantation.
While Kennard was spending time for a crime he did not commit, the key witness had a change of heart. He recanted his statement, and gave a statement saying that it was all a charade and the main goal was to keep Kennard from attending the college. During this time Kennard became very ill, but prison officials refused to treat him. It was later discovered he had intestinal cancer, but prison officials still made him do hard labor. After continuous protests, Kennard was eventually released from prison which was halfway through his sentence. He died six months later at 36-years-old after being released from jail. A couple of years later, the first #black students were allowed admittance into the college that had worked hard to keep Kennard out.
source:
http://mshistory.k12.ms.us/articles/349/clyde-kennard-a-little-known-civil-rights-pioneer