Laurine Cecil (L. C.) Anderson was an African American educator and school administrator.
Anderson was born in Memphis, Tennessee, in 1853 and received his B.A. from Fisk University. He trained for the Methodist ministry and taught at Tuskegee, Alabama, with Booker T. Washington before moving to Texas in 1879 to assist his brother E. H. Anderson, who was a minister and teacher at Prairie View Normal Institute (now Prairie View A&M University).
In 1882 L. C. Anderson lobbied for university status for the school. Upon his brother's death on October 9, 1885, Anderson succeeded him as principal of Prairie View. During his tenure there Anderson helped form and was elected the first president of the Colored Teachers State Association.
Anderson also served as president of the college from 1885 to 1889 and worked to unify African-American leaders in business, politics, and religious and fraternal organizations, as well as for to improve conditions for black Texans through education. After heading Prairie View for seventeen years, he relocated to Austin to serve as principal of the school for blacks that later became Anderson High School, named in his honor. He was principal for thirty-two years and taught Latin until he was forced to resign in 1928 because of ill health. Anderson died in Austin on January 8, 1938.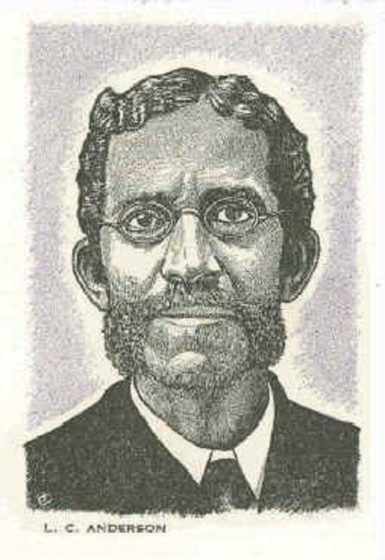 source:
http://afrotexan.com/Teachers/TSAT/Association/association1.htm