After slavery it was common for slave owners to promise their freed slaves a roof over their head and land, and anything else they thought would keep them around to do the hard labor.
Dathie Haines mother was Cherokee Indian and her father was a black man. Haines was captured in the woods in North Georgia while picking berries with her brother. Her brother was able to escape but Haines was sold into slavery in Louisville, Georgia. She was sold to Nathan Haines as a personal slave to his granddaughter, Missy Haines. At the time both Haines and Missy were 6-years-old. Missy and Dathie went to live with Missy's aunt and uncle, James "Jim" and Lentittis Haines.
Haines went on to have four children by her owner. He gave her and her children 600 acres of land after slavery. However, since they could not read or write they were tricked into signing X on documents which gave their land away. They were defrauded out of their land and left with nothing.
This land is located in Jefferson County near the Washington County line at Fenn's Bridge. Haines, her children Mary, Joe, Betsy, grandson Joe other children, grandchildren, great grandchildren and great-great-grandchildren are buried directly behind Mt. Zion AME Church in Davisboro, Georgia.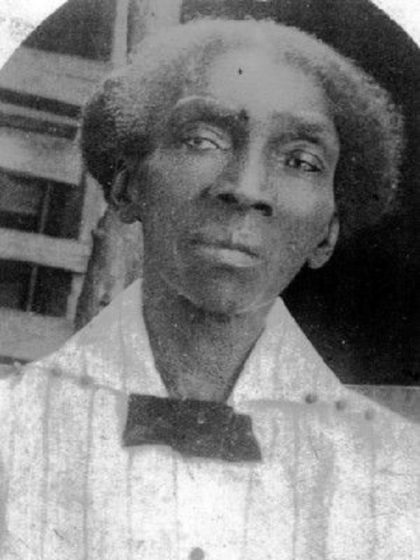 source: