#Blackdom was founded by African-American settlers in 1901 and abandoned in the mid-1920s. The community was started by Frank and Ella Boyer under the requirements of the Homestead Act. During the first decade the town had great growth. Settlers from around the United States arrived and moved to the community. #Frank Boyer grew up hearing stories from his father about New Mexico. Boyer went on to attend Morehouse College and Fisk University. While in college he learned about homesteading and the legal requirements.
After college, Boyer began teaching school in Georgia and soon married Ella Louise. Frank often encouraged African Americans to challenge the Jim Crow era. Frank's life was threatened by the Ku Klux Klan and he encouraged by his father to relocate to the West for his safety. In 1896 Frank made the travel to New Mexico with two friends and his wife and four children arrived later in 1901. The community of Blackdom was started in 1901, and centered around Frank and Ella Boyer's house. Frank advertised in a number of newspapers for African-American homesteaders to join the community and by 1908, the community had 25 families with about 300 people and a number of businesses (including a blacksmith shop, a hotel, a weekly newspaper, and a Baptist church). The area was the first #Black community in the New Mexico Territory.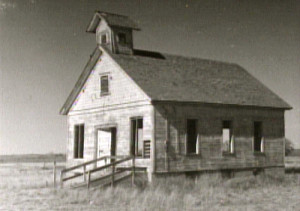 In 1916 there was a problem with worm infestation of crops. The soil had an alkali buildup, and then there was a sudden depletion of the natural wells of the Artesia aquifer that had provided water throughout the community and farms. The people of the community had no choice but to leave the area and move to Las Cruces, Dexter and Roswell. The Boyer's home was eventually foreclosed upon. Blackdom was officially incorporated in 1921. Blackdom was to be 40 acres and 166 lots in the original plan. However, by the time it was recognized as a town, most of the population had relocated because of the water problems.
source: