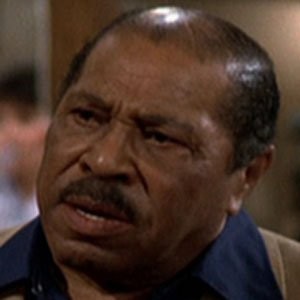 Donald "Don"  Bexley was an American actor and comedian, best known for playing Fred Sanford's (Redd Foxx) best friend Bubba Bexley on the 1970s television sitcom, Sanford and Son.
Donald Thomas Bexley was born on March 10, 1910, in either Jamestown, Virginia or Detroit, Michigan to the late Mr. and Mrs. Thomas Bexley. His father was a Bible scholar and teacher and his mother a classical vocalist.
In the early 1940s, Bexley started doing stand-up comedy in upstate New York. He worked with Milton Berle, Danny Kaye, and Henny Youngman, and danced with Sammy Davis Jr… Bexley was the first black stand-up comedian to do the hotel circuit in the Mountain Hotel. Bexley was also a singer and dancer. Early in his career, he performed with a dance group called Three Shades of Rhythm. And before his television debut, he did theater in Los Angeles and New York City.
When Bexley returned from Europe in 1969, he and Foxx were cast together in Cotton Comes to Harlem (1970). Upon Bexley's arrival from Asia in 1971, Foxx sent for him to join in the NBC sitcom Sanford and Son. It was Foxx who convinced Bud Yorkin and Aaron Ruben to hire Bexley to play one of Fred G. Sanford's friends. At the time, Bexley was 62 years old and had never appeared on television before. Bexley gained international popularity for his portrayal as "Bubba" on the series.
He appeared in many television shows such as Cheers, Hunter and Laverne & Shirley, as well as the 1976 film Sparkle. One of his final appearances on television was in an episode of Foxx's The Royal Family. Bexley died April 15, 1997; he was 87.
Sources:
http://www.aaeg.com/sanford/dbexleybio.html
http://sanfordandson.wikia.com/wiki/Bubba_Bexley