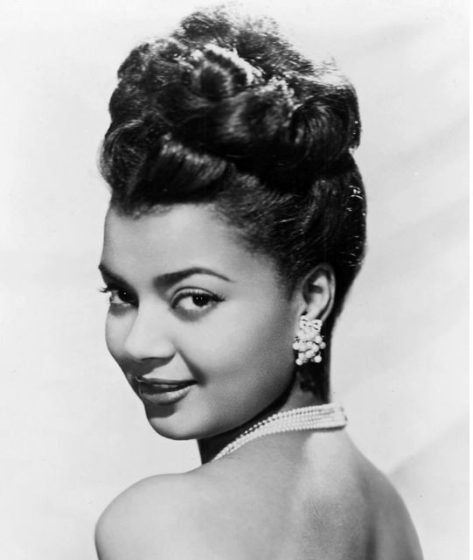 Etta Drucille Guyse, known as Sheila Guyse, was a popular African-American singer, actress, and recording artist, performing on stage and screen during the 1940s and 1950s.
Guyse was born on July 14, 1925, in Forest, Mississippi. She moved with her parents in 1945 to Manhattan, New York City, where she worked at a dime store on 125th Street, across from the Apollo Theater.
Guyse first got her start in show business by performing in amateur shows, as was common among black performers. She made nightclub debut in 1945 at Club Zombie in Detroit. She was often compared to Dorothy Dandridge and it has been said that some critics thought Guyse was a better actress than the more well-known Dandridge.
By the late 1950s, she was out of show business, a result of some combination of health problems, a religious conversion, and family obligations. However, she left behind a handful of films including "Sepia Cinderella" (1947), in which she played a girl-next-door. She also appeared in Broadway musicals and in nightclubs. She made her Broadway debut in the stage production Memphis Bound, which opened in 1945. She was selected to play the female lead opposite Bill "Bojangles" Robinson. The show closed after 36 performances.
Her only album, "This Is Sheila," a collection of standards released by MGM Records in 1958, a decade after her heyday, was supposed to be a comeback. She died of complications due to Alzheimer's disease on December 28, 2013, at the age of 88.
sources: