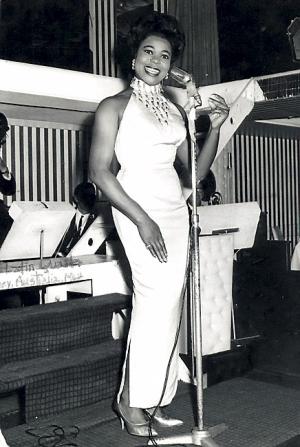 Doris Hines was a phenomenal singer and impersonator. She was often referred to as "The Satin Doll" and "Queen of the Eastern Supper Clubs." Hines was born in New York City, where her childhood was a revolving door of foster homes after her mother's death. She owned a black cat as a child whom she named "Snowball," which later became the title of her memoir.
She auditioned for the "Arthur Godfrey's Talent Scouts" show 17 times before winning. She raised six children in Yonkers, N.Y., as a singer parent. In 1965, she began touring Far East for the USO to support American troops. Hines received her degree in African-American studies at the University of Minnesota.
She recorded with the Grammy-winning group Sounds of Blackness, which Gary Hines directs, and appeared in, plays at the Penumbra and Guthrie theaters and sang at such Twin Cities nightspots as Big Al's, the Manor and Ruby's Cabaret. She was the first African-American female vocalist featured in a television commercial for Northwestern Bell Telephone company.
Her life was both studded with hardship and triumph and enriched by luminaries in the jazz world and in literary works of such writers as Maya Angelou, also her friend. In the mid-1960s, Angelou was passing through Honolulu. She'd heard what Nat King Cole had told Ella Fitzgerald: Do not miss Doris Hines. Angelou saw Hines perform, and ever since they were friends. Hines died in 2015 at the age of 91.
Sources:
http://www.startribune.com/obituary-doris-hines-91-twin-cities-jazz-legend/322119891/
http://aaregistry.org/historic_events/view/doris-hines-singer-born