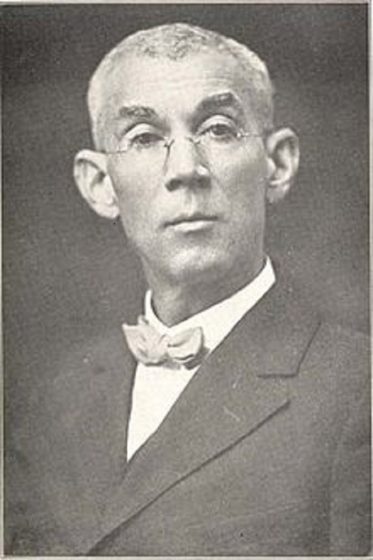 Dr. Aaron McDuffie was Durham, North Carolina's first black physician and a pillar of the city's black community. He was among the founders of the North Carolina Mutual Life Insurance Company (1899) and later its president. The company, still in business today, prides itself on its early and unwavering commitment to community improvement, as described by the concept of the "Double-Duty Dollar" – profits made from insurance sales are reinvested into the community.
Aaron McDuffie Moore was born on September 6, 1863, in Rosindale, North Carolina, to Israel Moore and Anna Eliza Spaulding Moore. Since the early nineteenth century, the Moore family, of African-Indian-European descent had owned land in Columbus County as free farmers. Like his nine siblings: 4 boys and 5 girls, Aaron Moore alternated between working on the family farm (during the harvesting and planting seasons) and attending the segregated county school. Upon completing 8th grade, Moore became a teacher at the same county school. He entered Whitin Normal School, in Lumberton, followed by the Normal School at Fayetteville to further his education.
Like other black leaders of the New South, Moore redirected his energies to self-help, racial solidarity, and the formation of all-black institutions. The institutions he helped establish include Lincoln Hospital (1901), where he served as superintendent, and the Durham Colored Library (1913), which later became the Stanford L. Warren Library.
Moore advocated for the employment of Jeanes teachers in Durham schools and worked to get state approval for rural schools to receive state funds, which could then be matched by Rosenwald grants. Before attending medical school, he had himself worked as a teacher, and in 1915, he authored Negro Rural School Problem.
In 1895, Dr. Moore began to invest in new black-owned businesses, to enable the community to develop its own skilled educated class and provide jobs for them. The Durham Drug Company was the first of his many ventures. The pharmacy gave young black pharmacists an opportunity to practice and served Durham's African-American community with dignity and excellence. From 1914 until his death in 1923, Dr. Moore concentrated on improving rural schools for black children.
source:
https://durhamcountylibrary.org/exhibits/jeanes/community_bio.php