Walter L. Gordon was a L.A. civil rights lawyer with a long list of clients from all walks of life. One of his most noted case was for singer Billie Holiday, as he defended her when she was accused of assaulting a white customer at a local nightclub. The customer disturbed the singer while she was performing her song about lynching, "Strange Fruit."
Gordon was born on June 22, 1908, in Santa Monica, California. Gordon was the only child of Walter Gordon and his wife, Vertner. After graduating from high school, Gordon worked in a cargo ship, traveling through the Panama Canal. He lived in Boston for two years, and later went on to attend the University of Southern California for 18 months. In 1932, transferred to Ohio State; after a semester there, he was admitted to the university's law school and received his law degree in 1936.
After graduation, he opened up an office directly across from the California Eagle, a publication started in 1897 by an escaped slave. In the 1940s, when the federal government was suing dozens of the black dining-car waiters for tax evasion, Walter Gordon was able to settle numerous cases with only a minor fine. It was common to see long lines out front of Gordon's office, especially as it was one of only 30 black law firms in California.
hen his parents were found murdered in 1949 in their Highland Park home, he decided to greatly decrease the amount of violent criminal-defense cases in favor of representing bookmakers and less-violent clientele. Walter L. Gordon died in 2012, he was 103.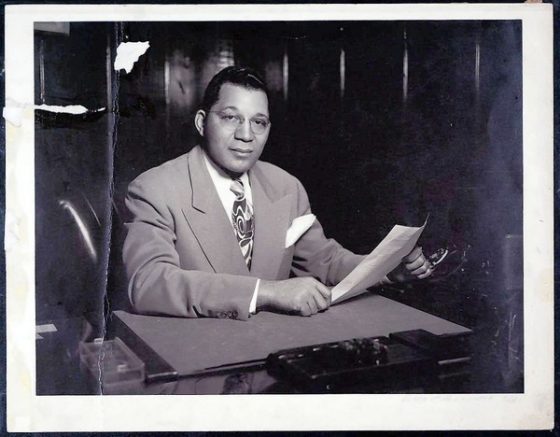 sources:
http://www.pressherald.com/2012/04/30/walter-l_-gordon-jr_-103-pioneering-black-attorney_2012-04-30/
http://www.tulsaworld.com/obituaries/walter-l-gordon-pioneering-lawyer-in-segregated-era-dies/article_73f083b9-77ec-5b11-baae-11a2429d0476.html