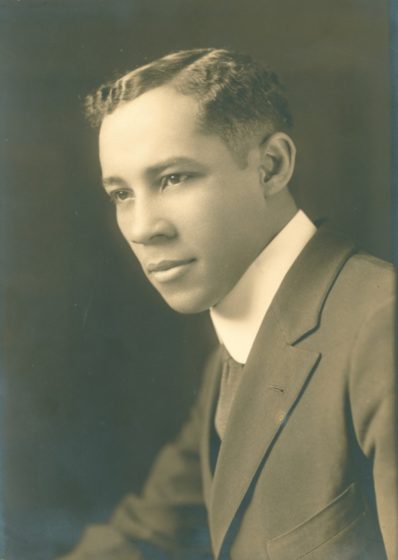 Edward Chandler was the second African American man to receive a doctorate in chemistry and later became an industrial chemist.

Chandler was born in Ocala, Florida to Henry Wilkins Chandler and Annie Matilda (Onley) Chandler, both originally Northerners. His father was born in 1852 in Maine and was the first African American graduate of Bates College in Lewiston (1874). Henry Chandler went on to study law at Howard University before relocating to Florida, where he practiced law and became a Florida state senator and Republican Party delegate. Edward's mother, a teacher, was born in New York in 1861.
Chandler received a Bachelor of Science from Howard University in 1913 and a Master of Science from Clark University in 1914. He earned a Ph.D. in Chemistry from the University of Illinois in 1917.
After completing his education, Chandler settled in the Chicago area and entered the industry. He specialized in triphenylmethane dyes and synthetic drugs, working for the dye firm of Dicks David and Heller Company and the pharmaceutical manufacturer Abbott Laboratories. He also developed expertise in explosives
In 1945 a progressive, racially integrated school, Roosevelt College (now Roosevelt University), opened in Chicago, and Chandler served on the founding faculty. Fellow African American chemist Percy Julian also participated in this educational experiment, serving on the college's original board of trustees. Chandler remained at Roosevelt for 20 years. Chandler died in Chicago at the age of 86.
sources:
https://www.sciencehistory.org/historical-profile/edward-chandler