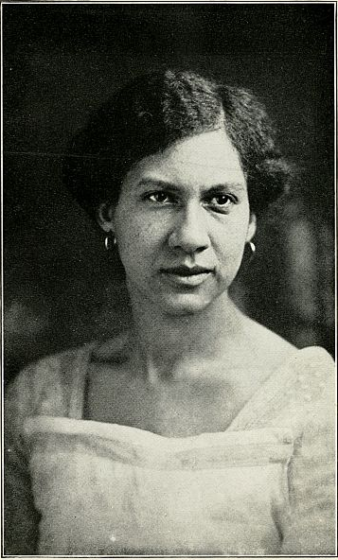 Meta Vaux Warrick Fuller was an African-American artist notable for celebrating Afrocentric themes. She was known as a multi-talented artist who wrote poetry, painted, and sculpted. Fuller is noted as one of the first prominent women sculptors.
Fuller was born on June 9, 1877, to William and Emma Warrick, who owned a barbershop and made wigs. As a young child, she exhibited artistic skills and her talent was recognized and encouraged. She was 10 years younger than her siblings and given great encouragement to pursue her passions.
As a teenager, she was given the opportunity to attend the prestigious J. Liberty Tadd Art School and continued her education at the Pennsylvania Museum and School of Industrial Arts on a scholarship. Later, she was presented with another great opportunity to travel to Europe. Once in Paris, she discovered the American Girls Club, where she intended to stay, did not rent to black women. However, this did not stop Fuller. She searched until she found lodging and work.
In 1901, Fuller was invited to visit the studio of Auguste Rodin. During her visit, she brought along a recent piece of her work in the hopes that Rodin would accept her as one of his students. Although she was never formally apprenticed under the French master, he became a close friend and vital advocate for Fuller, introducing her to many of the most influential members of the Parisian art community.
Fuller met activist W.E.B. Du Bois for the first time while in Paris. Du Bois became a lifelong champion of Fuller's work and suggested at their initial meeting that she use her black roots as subject matter for her work. At first, she resisted this suggestion, feeling that it would limit the scope of her work. But as she became more interested in Rodin's expressive use of human emotion, Fuller returned again and again to impassioned depictions of black figures in harsh situations. Her sculpture Laughing Man, which was included in the 1902 Victor Hugo Centennial exhibition, explored white stereotypes of Blacks.
W.E.B. Du Bois asked Fuller to create a work for the 50th anniversary celebration of the Emancipation Proclamation in 1913. The final piece, Spirit of Emancipation, marked a subtle but vital shift in Fuller's work. Instead of employing literal images of slavery, this piece focused on universal ideas of freedom and liberty.
In the late 1960s, Fuller completed The Crucifixion to commemorate the death of four girls in the bombing of the Sixteenth Street Baptist Church in Birmingham, Alabama. Fuller continued to create sculptures until her death at age 90, on March 18, 1968.
sources: