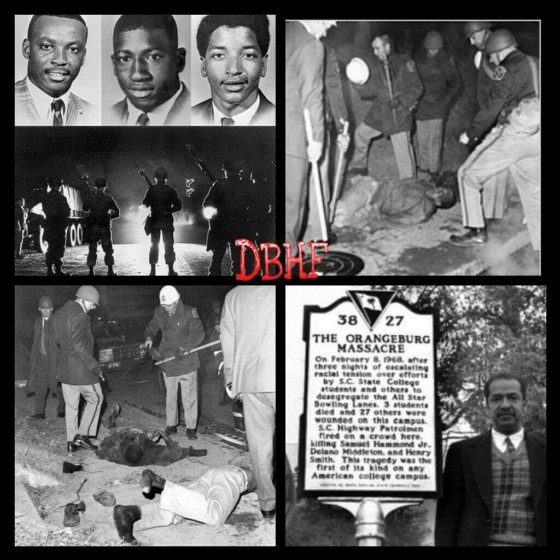 The Orangeburg Massacre was an attack on African-American students from South Carolina State University who were protesting racial segregation at the town's only bowling alley. The massacre left 3 dead in Orangeburg, South Carolina.
Nine South Carolina Highway Patrol officers in Orangeburg, South Carolina, fired into a crowd of protesters demonstrating against segregation at a bowling alley near the campus of South Carolina State College, a historically black college. 3 African-American men were killed and 28 people were injured; most victims were shot in the back. One of the injured was a pregnant woman. She had a miscarriage a week later due to the beating by the police. It was the first such unrest on a university campus resulting in deaths of protesters.
The event pre-dated the 1970 Kent State shootings and Jackson State killings, in which the National Guard at Kent State, and police and state highway patrol at Jackson State killed student protesters demonstrating against the United States invasion of Cambodia during the Vietnam War.
Read about the massacre at: Daily Black History Facts