The first Black Young Men's Christian Association (YMCA) was organized in 1853. It was founded by Anthony Bowen, a freed slave, and lasted through the Civil War. When the YMCA movement began in the United States in 1851, Black men were excluded from membership because of local segregation practices. The racial policies of the United States grew to serious issues, and even when slavery and the Civil War dissolved, the policies still stood on the grounds that the associations were autonomous bodies and could govern themselves.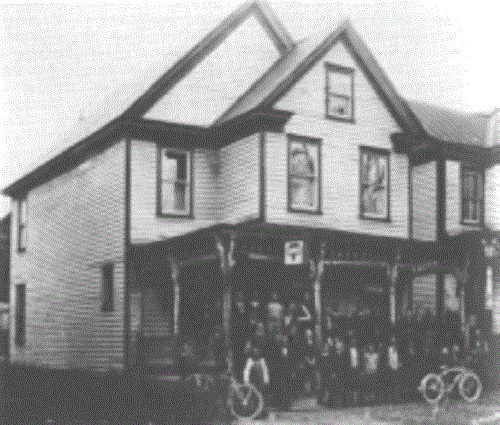 After emancipation, black associations were founded in Charleston, South Carolina, and New York City, among other cities. This occurrence, the interest of newly freed slaves, and the growth of YMCAs among black college students convinced the national YMCA to encourage the formation of black branches.
This movement began to thrive when the first Black International Secretary for Colored Work was employed in 1891. William A. Hunton, who had worked in black YMCA branches in Ottawa, Canada, and Norfolk, Virginia, dedicated his life to the expansion of YMCA work among Black men. His staff grew to include Jesse Moorland, Channing H. Tobias, and others. This group was against segregation in the YMCA.
In the 1860s, YMCA housing was established to give young men who were moving to cities from rural areas safe and affordable lodging. Facilities included gyms, auditoriums, and hotel-like rooms. Chicago's Farwell Hall, the first known YMCA dormitory, was completed in 1867.
World War I was a turning point for the YMCA. It was a time when the organization performed successful work with Black soldiers, dealing with health issues and literacy training. Following the war, the YMCA began to reassess its racial policies and encourage interracial dialogue.
Although desegregation closed many all-Black branches, the national YMCA has since remained a force in black communities. The work of the "Y" has expanded to include both women and men of all religious backgrounds.
sources:
http://www.ymca.net/history/1800-1860s.html
http://aaregistry.org/historic_events/view/black-ymca-community-and-home