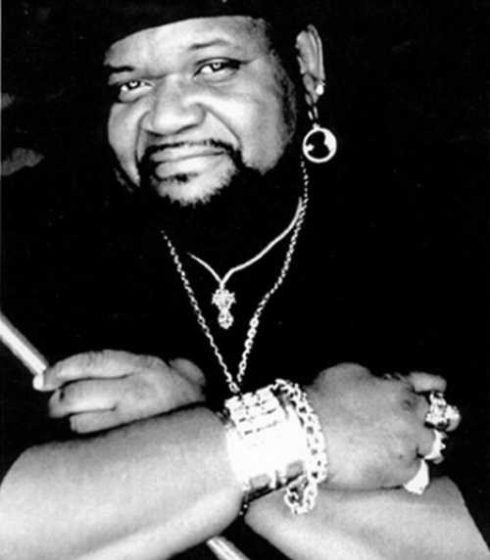 George Allen "Buddy" Miles, Jr., was an American rock drummer, vocalist, composer, and producer. He was a founding member of The Electric Flag, a member of Jimi Hendrix's Band of Gypsys, founder and leader of the Buddy Miles Express and later, the Buddy Miles Band.
Miles was born on September 5, 1947. His father was a musician and played for famous entertainers including Count Basie, Duke Ellington, and Dexter Gordan. By the time Miles was twelve years old, he joined his father's touring band, The Bebops. Miles played with a variety of rhythm and blues and soul acts as a teenager, including Ruby & the Romantics, the Delfonics, and Wilson Pickett.
Miles went on to join Hendrix in a jam session at the Malibu home of Stephen Stills in 1967. They played together again in 1968 in both Los Angeles and New York. In the same year, Miles moved to Chicago where he teamed with guitarist Mike Bloomfield and vocalist Nick Gravenites to form The Electric Flag, a blues/soul/rock band.
At age 21, after the breakup of The Electric Flag, Miles put together a new band with Jim McCarty, who later became the guitarist for Cactus.
In 1973, Miles recorded an album with The Gun's Adrian Gurvitz called Chapter VII. The album cover included photos of Miles and his family along with some shots of Carlos Santana, Jimi Hendrix, and Sly Stone.
Miles was signed by the 70s–80s era record label, Casablanca Records, best known for its rock act, KISS. His work for the label included the album released under his own name, Bicentennial Gathering of the Tribes. The album's liner notes a quote from President John F. Kennedy concerning American Indians. Miles was one of the greatest eclectic and influential drummers in Rock and Soul Music. Buddy Miles died on February 26, 2008 at the age of 60.
source:
https://en.wikipedia.org/wiki/Buddy_Miles