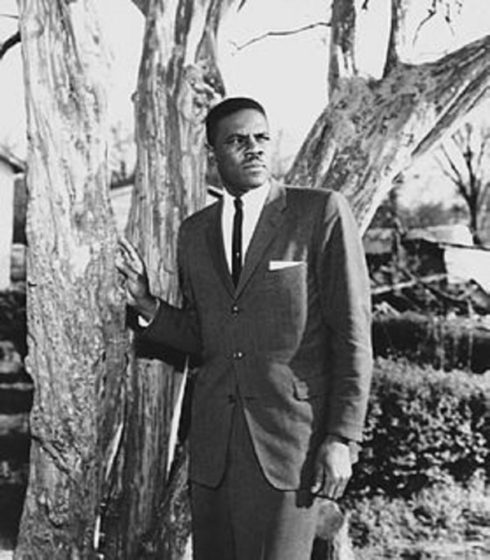 Golden Asro Frinks was an American civil rights activist and a Southern Christian Leadership Conference (SCLC) field secretary who represented the New Bern, North Carolina SCLC chapter. He earned the nickname as "The Great Agitator," as a principal civil rights organizer. He was jailed eighty-seven times during his lifetime.
Frinks was born on August 15, 1920 in Wampee, South Carolina to Mark and Kizzie Frinks. As a young boy, he grew up in Tabor City, North Carolina. After the death of his father, his mother was left to raise him along with his other ten siblings. At the age of sixteen, he enlisted in the United States Army. He fought in World War II and worked at the U.S naval base in Norfolk, Virginia. After his military career, he began promoting equality for African Americans through organized demonstrations.
His involvement in the Civil Rights Movement brought early civil rights victories to North Carolina, and his willingness to engage in nonviolent, direct action served as a catalyst for civil rights movements in Edenton and nearby towns. Frinks's activities were not limited to North Carolina. He worked with SCLC throughout the Southeast to fight for racial equality. He also spearheaded individual cases of alleged racial injustice, such as that of Joann Little, an African American woman accused of killing her jailer after he had assaulted her in a North Carolina prison during the early 1970s.
While Frinks was not a nationally known figure, he was a crucial shadow in the civil rights movement and was partially responsible for Dr. King's success. In 1977, Frinks officially ended his employment with the SCLC but continued to support the SCLC's activities. In a 1978 interview, Frinks said that he was satisfied with his valuable position in the struggle for African American equality and that he intended continue his lifelong goal even though he was no longer an active protestor by commenting "if my people call, I will be ready to answer."  Golden Asro Frinks died on July 19, 2004, he was 84.
sources: