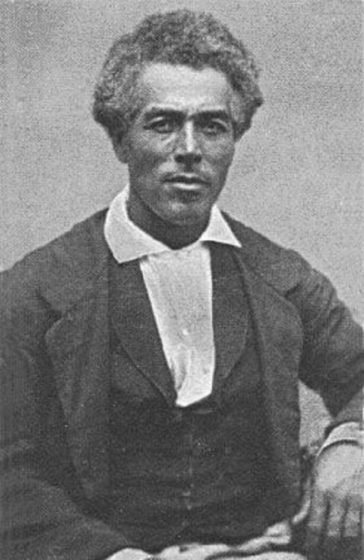 Horace King was the most respected bridge builder in west Georgia, Alabama, and northeast Mississippi from the 1830s until the 1880s.
King was born a slave and was of African, European and Native American descent.  He moved with his master, John Godwin (1798-1859), a contractor, to Girard, Alabama, a suburb of Columbus, where Godwin had the contract to build the first public bridge connecting those two states. King more than likely planned the construction and directed the slaves who erected that span.
During the early 1840s, King served as superintendent and architect of major bridges at Wetumpka, Alabama, and Columbus, Mississippi, without Godwin's supervision. John Godwin allowed King and his other slaves a great degree of freedom, and in 1846 he freed King. In the mid-1850s, King built Moore's Bridge, over the Chattahoochee River between Newnan and Carrollton, and accepted stock in the enterprise as payment.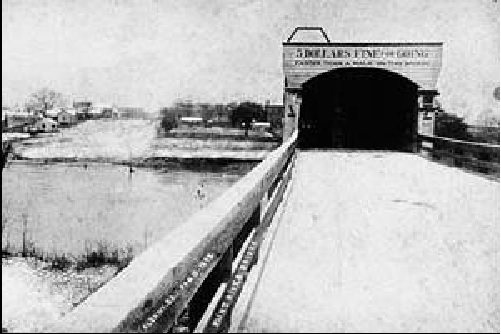 During Reconstruction King became a reluctant Republican politician, serving twice as a member of the Alabama House of Representatives, though he rarely occupied his seat during the initial year of his first term. Instead of politics, he turned his attention to rebuilding wagon and railroad bridges, warehouses and public buildings.
After Godwin's death in 1859, King erected a monument over his grave that declared "the love and gratitude he felt for his lost friend and former master." In 1872, King and his family moved to LaGrange, where he continued to design and construct bridges, stores, houses, and college buildings until his death, on May 28, 1885.
Sources:
http://www.encyclopediaofalabama.org/article/h-1245
http://www.auburn.edu/~lenartc/hk_teacherguide.pdf