James E. Chase was a prominent and respected civic leader in Spokane, Washington. Chase went from being a shoe-shiner to the first Black mayor in Spokane's history.
He was born in Wharton, Texas, in 1914, to a poor family. He was the youngest of seven children growing up in segregated Texas
The Great Depression put an end to his high school education when his all-black high school closed. He never received a high school diploma.  He worked for the Civilian Conservation Corps in El Paso and later, along with some friends, he rode the rails to Spokane in 1934 to look for new opportunities.
He found a job as a shoe shiner at a local barbershop and later went into the auto body repair business. Chase remained in the body repair business until 1981, when he decided to run for mayor. As with any black-owned business during that time, there were many obstacles to overcome. Chase admitted in a 1969 interview that "being black was a definite handicap" when the business was struggling to get started. Chase met Clarence Freeman, a bellhop at another nearby hotel. They both believed that better opportunities should exist for Spokane's black community and together they helped form the Negro Active League, a social networking organization, to advance that cause.
He met and later married Eleanor Barrow. She went on to become one of Spokane's top operatic singers, a longtime social worker for the state, a juvenile court officer, and a member of the board of the Eastern Washington University. Chase had a voracious appetite for reading and learning. He read 22 volumes of the World Book Encyclopedia, he purchased it for his young son and later, when his son has grown up, he purchased and read the new editions.
In 1950, he was elected president of the Spokane Chapter of the National Association for the Advancement of Colored People (NAACP). He served as president for the 17 of the next 19 years, with a two-year hiatus as Vice-President. His political career began in 1969 when he first ran for Spokane City Council. His platform was creating new jobs, luring new businesses, and passing a residential redevelopment code, sometimes referred to as anti-slum code. However, he did not win the race.
Then, in 1981, came the announcement that he would run for mayor on a platform of open government and improved communication with city staff and with the public. Chase won the race by a landslide and proved to be one of the most effective mayors of the city. On May 19, 1987, Chase died of cancer. More than 1,000 people filled St. John's Episcopal Cathedral for his services.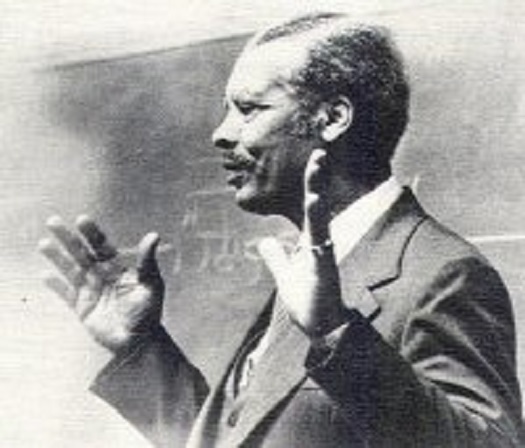 Source:
http://www.blackpast.org/aaw/chase-james-e-1914-1987