Charles P. Bailey Sr. was the first black aviator from Florida to become a Tuskegee Airman. He is credited with shooting down two Focke-Wulf-190 German fighter planes in "Josephine," a P-40 Warhawk named after his mother, and later in "My Buddy," a P-51 dedicated to his father. The Germans referred to his all-black 99th Fighter Squadron as the "Black Birdmen."
Charles graduated from all-black Howard Academy in Ocala. There was no black high school in Charlotte County, so he lived with a family in the Ocala area while going to high school there. He later enrolled at Bethune-Cookman College in Daytona Beach. While in college, Bailey enlisted in the Army Air Corps.
On April 29, 1943, he earned his wings and gold second lieutenant's bars upon graduation. Bailey was one of the first members of the 99th Fighter Squadron. The squadron is famous for never losing an Allied bomber to enemy fighter planes during World War II.
Charles was one of only 450 black pilots who saw action during the war. The 99th Squadron was assigned to the U.S. Army's 12th Air Force in Europe together with the 100th, 301st, and 302nd black fighter squadrons.
During World War II, 66 Tuskegee pilots were killed in action, and 32 became prisoners of war. After the war, Bailey returned to Bethune-Cookman to complete the final two years of his undergraduate education. He received a degree in elementary education and worked as an instructor for decades until his retirement.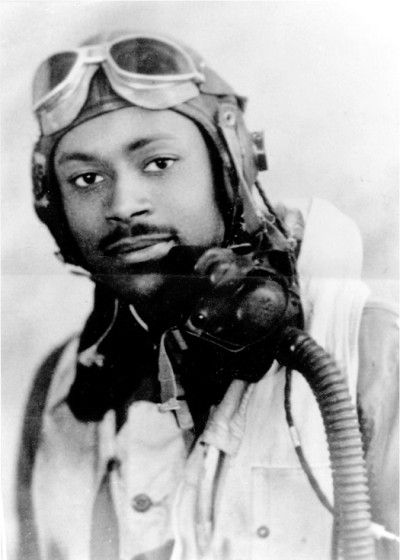 sources:
http://www.starduststudios.com/charles-p-bailey.html