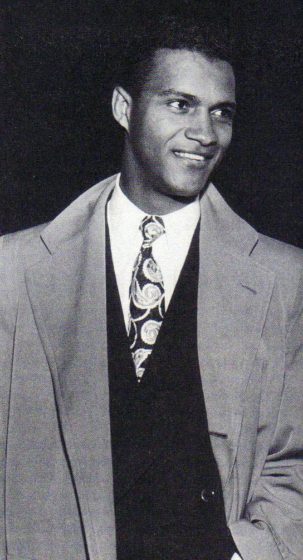 James Johnson Edwards was a highly respected actor in film and television. He was most famous for the role as Private Peter Moss in the 1949 film Home of the Brave. However, his film debut was in a small role in 1949 in "The Set-Up."
Edwards was born on March 6, 1918 in Muncie, Indiana. After receiving his primary education, he attended Knoxville College in Tennessee and later continued his education at Northwestern University where he received his master's degree in drama.
While enrolled at Northwestern, he participated in student productions and in the Federal Theatre Project. During World War II, he was commissioned as a First Lieutenant, in the U.S. Army. After the war he appeared on the New York stage when he assumed the role of the war hero in the touring play Deep Are the Roots.
Throughout Edwards',  early and mid acting career, he continued to portray African-American soldiers, playing such characters in Home of the Brave (1949), The Steel Helmet (1951), Bright Victory (1951), Men in War (1957), and numerous others. Edwards was also the first black actor to play the role of a fighter pilot in a film in Battle Hymn.
It was believed he was originally cast in Universal's Red Ball Express but was replaced by Sidney Poitier when he refused to testify before the House Un-American Activities Committee. James Johnson Edwards died on January 4, 1970.
sources: