James Orange was a pastor and leading civil rights activist in the Civil Rights Movement. He also worked as an assistant to Dr. Martin Luther King Jr., and later became a project coordinator for Southern Christian Leadership Conference.
Orange was born in Birmingham, Alabama, but moved to Atlanta, Georgia in the early 1960s. Orange, stood over 6ft tall and weighed well over 300 pounds. He was physically impressive but deeply committed to non-violence. In his attempts to convert gang members in Chicago to adopt nonviolent principles, he endured nine beatings without resistance. He was also known for preaching and singing in a strong baritone voice.
Many of Orange's family members were also active in the civil rights movement. His father worked in the large ACIPCO foundry in Birmingham, but was fired in 1957 for union activity. Orange's mother was very active in the Civil Rights Movement and also attended the Monday night mass meetings at the Sixteenth Street church.
As part of his civil rights work for the Southern Christian Leadership Conference in Alabama, he was arrested and jailed prior to conviction in 1965 for contributing to the delinquency of minors by enlisting them to work in voter registration drives. His detention in Perry County, Alabama, sparked fears that he would be lynched, and a protest march was organized to support him.
Orange also served as the founder and general coordinator for the Martin Luther King, Jr. March Committee-Africa/African American Renaissance Committee, Inc., which coordinated commemorative events honoring King and promoted commercial ties between Atlanta and other United States locations and South Africa. James Orange died in 2008.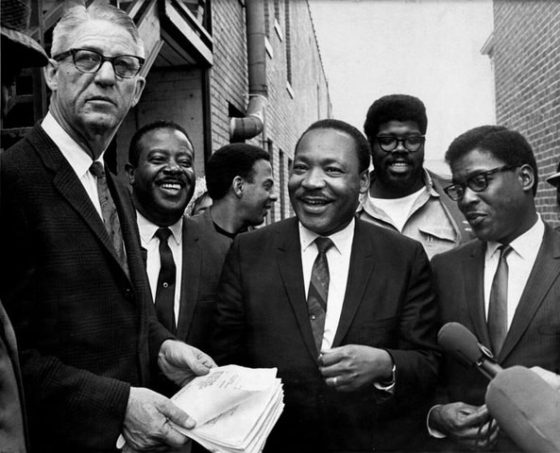 sources: