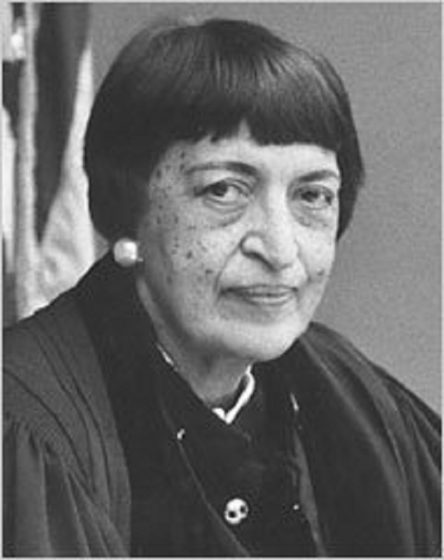 Jane Matilda Bolin, LL.B. was the first black woman to graduate from Yale Law School, the first to join the New York City Bar Association and the first to join the New York City Law Department.
Bolin was born in Poughkeepsie, New York, on April 11, 1908, to an interracial couple, Matilda Ingram Emery and Gaius C. Bolin. Her father was an attorney who headed the Dutchess County Bar Association and cared for the family after his wife's illness and death, which occurred when Bolin was a child.
Bolin graduated from high school in her mid-teens. She went on to enroll at Wellesley College. She graduated with a Bachelor of Arts degree in 1928 and was officially recognized as one of the top students of her class. She then attended Yale Law School, contending with further social hostilities, yet nonetheless graduating in 1931 and thus becoming the first African-American woman to earn a law degree from the institution.
On July 22, 1939, a 31-year-old Bolin was called to appear at the World's Fair before Mayor Fiorello La Guardia, who—completely unbeknownst to the attorney—had plans to swear her in as a judge. Thus Bolin made history again as the first African-American female judge in the United States.
Bolin worked with first lady Eleanor Roosevelt in providing support for the Wiltwyck School, a comprehensive, holistic program to help eradicate juvenile crime among boys.
She was reinstated as a judge for three additional terms, 10 years each, after her first, also serving on the boards of several organizations, including the National Association for the Advancement of Colored People and the New York Urban League. Though she preferred to continue, Bolin was required to retire from the bench at the age of 70, subsequently working as a consultant and school-based volunteer, as well as with the New York State Board of Regents. Bolin died in 2007 at the age of 98.
sources: