Augustus Washington was one of the most talented and successful photographers in mid-1800s Connecticut. Washington lived in Hartford from 1844 until 1853 and was actively involved in the Abolitionist Movement and the life of Hartford's free black community. Though his work depicts people of different classes and cultures, ironically, no portraits of African Americans survive from his years in Hartford. He is one of the few African-American daguerreotypists whose career has been documented.
Washington was the son of former slaves, was born free in Trenton, New Jersey, in 1820. Determined to get an education, and working against the odds of poverty and racial prejudice, he attended schools in New Jersey, New York, and New Hampshire.
Washington made the decision to emigrate to Liberia in 1852. It took him a year to save up enough money to travel and he moved in 1853 with his wife and his two small children. He wanted to move to Liberia because he believed African Americans should leave the United States and start their own colony in Africa where they would not be discriminated against and would enjoy equal rights.
He later gave up his photographic work and became a sugarcane grower, and politician, serving in both the House of Representatives and the Senate. He died in Monrovia in 1875.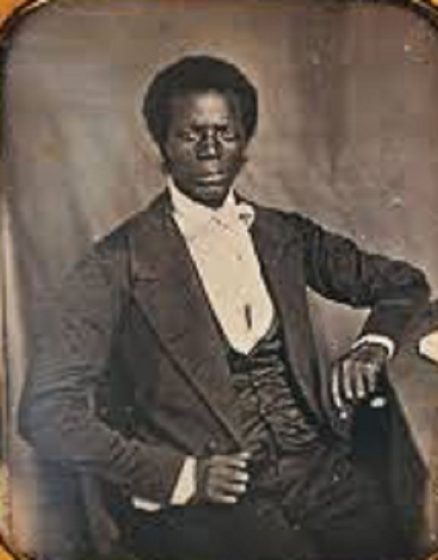 source:
https://en.wikipedia.org/wiki/Augustus_Washington