Judy Johnson was known as one of the greatest Black third basemen of the Negro Leagues.
Johnson was born in Snow Hill, Maryland, on October 26, 1899, to Annie and William Johnson. His family moved to Wilmington, Delaware, when he was five years old. He attended Howard High School, but later quit to work on the docks in New Jersey.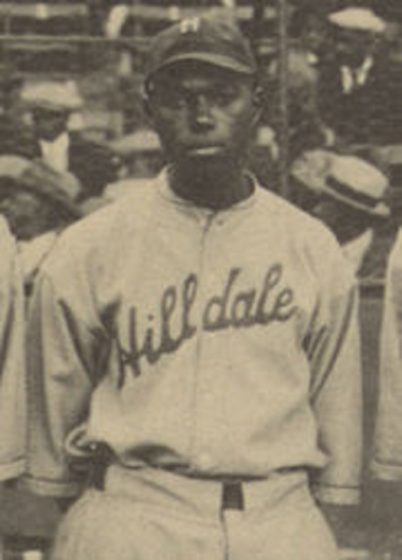 He displayed a talent for the game of baseball which led to his professional debut with the Negro Leagues in 1922.  In 1924, Johnson had a batting average of .327. Hilldale faced the Kansas City Monarchs that year in the first Negro World Series, and Johnson led all batters with a .364 average in a losing effort. The following year, Johnson batted .392, and Hilldale defeated Kansas City in that season's Negro World Series.
Although his playing days preceded the break of the color barrier by nine years, Johnson became the first black assistant coach for a major league team in 1954.
In 1975, he became the sixth black player inducted into the National Baseball Hall of Fame. He was also inducted into the Delaware Sports Museum and Hall of Fame and the Philadelphia Sports Hall of Fame. A statue of Johnson stands outside Frawley Stadium in Delaware.
source:
http://www.whispersofangels.com/legacy.html