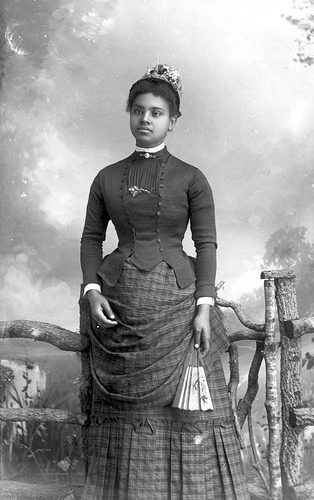 At Black Then, we frequently see interesting photos that give us a glimpse into the past. They tend to show us a piece of black history that is often not covered in textbooks, in history classes, or shown in the media.
In a photo that we found on Black History Album , we see this great image called "African-American Woman" . The picture shows Portraits of African-Americans from the Alvan S. Harper Collection (1884-1910)
In the last decades of the 19th Century, white Southern society began to pass laws to reverse the gains African-Americans made during Reconstruction. By 1900, the Age of Jim Crow (legal segregation) was in full swing. Yet as these images taken by Tallahassee photographer Alvan S. Harper reveal, many African-Americans were able to prosper despite the social and legal restrictions they faced. Although unidentified today, these images represent the teachers, business owners, and local leaders of Tallahassee's vibrant African-American community.
For more on African American experience and achievements in the U.S. and elsewhere visit Discover Black Heritage , a travel guide to black history and culture.
Source: State Library and Archives of Florida Photographic Collection.
Copyright: No Known Copyright Restrictions (?)
Found On Flicker.com in Black History Album