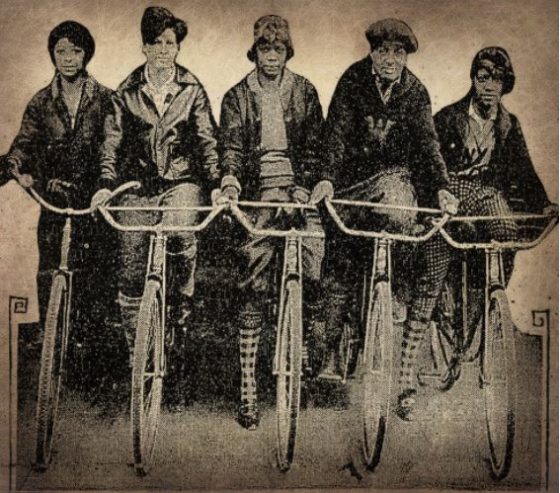 Five black women on Easter weekend in 1928 jumped on their bikes and took a long trip from New York to Washington, D.C. The five friends  Marylou Jackson, Velma Jackson, Ethyl Miller, Leolya Nelson and Constance White didn't make the trip for attention. The women made the trip because they enjoyed cycling.
The women rode 250 miles in three days. On the first day of their ride, they biked 110 miles to Philadelphia. The second day, they biked 40 miles to Wilmington, Delaware. The third and final day, they biked more than 100 miles, arriving in Washington, D.C.
While in DC, they did some sightseeing on the National Mall and at Howard University. Cycling at the time the women set off on their trip was an activity commonly seen as something done by young white men.
Addison Scurlock, founder, and owner of the popular Scurlock Studio was the photographer of the photo. Scurlock was known for documenting the life of African Americans in the nation's capital.
sources:
Five Black Women Rode Across Country in 1928