In 1947 James "Alley Pat" Patrick began his career as one of Atlanta's first black disc jockey under the name "Pat Alley."  It is said he got the nickname by inviting his listeners to "go in the alley and drink beer."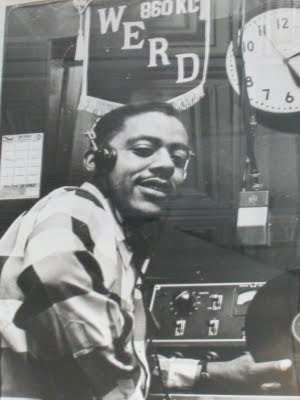 Patrick was born in Montezuma, Georgia to a Baptist preacher and nurse, his family moved to Atlanta in 1931. Patrick graduated from Booker T. Washington High School. During World War II, he served as a member of the legendary Tuskegee Airmen and after graduating from Morehouse College with a degree in Science and pre-med, he was set to go on to medical school.
But during this time, he was discovered by WERD Programming Director Ken Knight while calling out a bingo game and "jiving" over the loudspeakers. He was invited to submit a demo tape and he was soon working for WERD, the first black-owned radio station in America.
In 1954, Patrick joined the staff of WAOK, the country's first 24-hour African-American radio station, co-hosting a show with Zenas Sears, who was a white disc jockey. Patrick also served as a bail bondsman for local activists. His comical, and "tell it like it is" persona made Alley Pat a trailblazer in Atlanta radio, a legacy which has had an effect on many radio personalities today.
Source: