Eric D. Walrond was an Afro-Caribbean Harlem Renaissance writer and journalist, who made a lasting contribution to literature, his work can still be found in print today.
Walrond was born on December 18, 1898, in Georgetown, British Guiana, to a Barbadian mother and a Guyanese father. When Eric was aged eight, his father left, and he moved with his mother, Ruth, to live with relatives in Barbados, where he attended St. Stephen's Boys' School, before moving to Panama at the time when the Panama Canal was being constructed. Walrond completed his early education and became fluent in Spanish and English. Following training as a secretary and stenographer, he was employed as a clerk in the Health Department of the Canal Commission at Cristobal, and as a reporter for the Panama Star-Herald newspaper.
In 1918, he moved to New York, where he attended Columbia University, being tutored by Dorothy Scarborough. He was a member of Alpha Phi Alpha fraternity.
In New York, Walrond worked at first as a hospital secretary, porter, and stenographer. Between 1925 and 1927, he was a contributor to the Urban League's Opportunity magazine, which had been founded in 1923 to help bring to prominence African-American contributors to the arts and politics of the 1920s. He was also a contributor to The Smart Set, The New Republic and Vanity Fair and Negro World.
After leaving  America, Walrond relocated to England, where he met English writers and artists during the 1930s. He still often employed his editorial skills from time to time, while working as an accountant. He lived for some years in Wiltshire, working in a factory, but in 1951 was hospitalized by his own volition for psychiatric care, which continued until 1957.
On August 8, 1966, at the age of 67, Eric D. Walrond collapsed on a street in central London and was pronounced dead on arrival at St. Bartholomew's Hospital.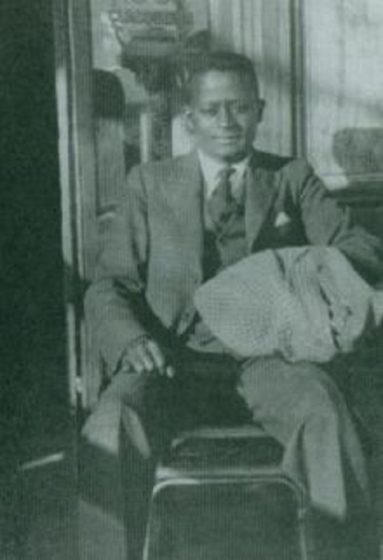 Source:
https://www.britannica.com/biography/Eric-Walrond
https://en.wikipedia.org/wiki/Eric_D._Walrond