Hulan Jack was one of the greatest politicians of his time. His talent for public speaking was first recognized during his college years and excelled from that point on.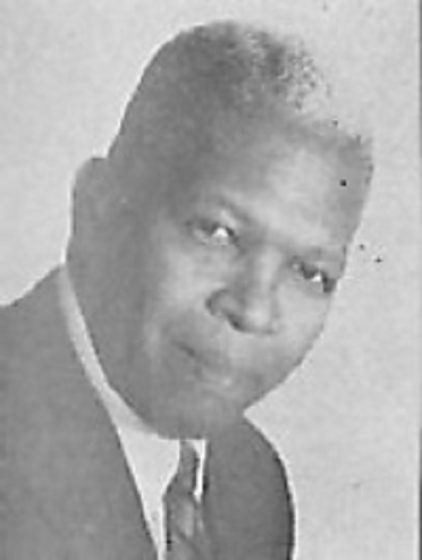 Jack was born on December 12, 1929 in St. Jucia. He was the son of a Protestant clergyman who later became a Bishop of the African Orthodox Church in Barbados. Jack arrived in New York in 1923, with a grammar school education and experience as a printer.
Had it not been for a paper-box manufacturer encouraging him to finish his education, he might not have enrolled in nigh school. He was later hired on as a janitor for the manufacturing company.
After finishing his primary education, he enrolled at New York University to study business administration. He wasn't one for airy discussions on political science majors in the fraternity house, so he decided to get jump in and get hands on experience in politics.
Jack  also became vice president of the Peerless Box Company on Wooster Street, a job he held for many years. 'Relegated to the Basement.' His talent for public speaking was flourishing and he was known as the rising star in the Democratic Party organization which propelled him toward the Legislature.
He not  forget that Blacks, in his younger days, were "relegated to the basement" of his district Democratic club, as he once said to an interviewer. He advanced by applying himself by following party rules and being amiable. Normally a deliberate speaker, he could turn thunderous on the stump, proclaiming party loyalty and fervently denouncing those of other political persuasions.
His popularity grew and earned him election to the State Assembly in 1940. Halfway into his seventh term, in 1953, he resigned after being elected to the borough presidency, to which he was re-elected for a second four-year term in 1957.
Throughout the years, Jack had record as an untiring author of legislation for human rights and against racial discrimination of any type. Most of his bills always fell by the wayside but he remained optimistic and he was not wrong just ahead of his time. Jack was a life-long Democrat, and member of the New York State Assembly. He was also a member of the Elks and Phi Beta Sigma. Hulan E. Jack died on December 22, 1986.
sources:
http://www.nytimes.com/1986/12/22/obituaries/hulan-e-jack-dies-at-79-ex-politician-in-harlem.html
http://aaregistry.org/historic_events/view/hulan-jack-politican-born