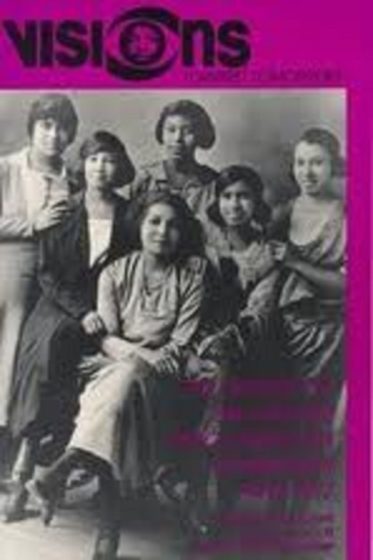 Dr. Lawrence Paul Crouchett was an African American historian who was one of the founders of the African American Museum and Library in Oakland, California. Dr. Crouchett was also the author of books on the history of African Americans, including Visions Toward Tomorrow: The History of the East Bay Afro-American Community, 1852-1977 available at several branches of the Oakland Public Library.
Crouchett was born in Beaumont, Texas on March 18, 1922. He attended Hebert High School. Following graduation, he served with the M25th Infantry of the United States Army until 1945 when he was honorably discharged.
He moved to California to distance himself from the racial violence of the South. He enrolled at the University of San Francisco Law School, but a lack of finances forced him to quit law school after only a year and a half. Crouchett went on to teach economics and history in Berkeley and North Richmond schools in the late 1950s, He was later elected President of the California Teacher's Association in Richmond.
He later attended Tillotson College in Austin, Texas, where he graduated with honors receiving his B.A. degree in History, with a minor in Political Science. While at Tillotson, Crouchett was President of the Black History Club, Youth Leader of the NAACP, and served as President of the Student Body. He was the varsity quarterback of the football team for two years, played for one year on the basketball team, and three years on the baseball team.
Crouchett hosted a radio program about 'Issues on Education', which was broadcast on KDIA Radio Station radio, for his work on the program, he won the John Swett award.
He began teaching U.S. History at Diablo Valley College in Pleasant Hill in 1962 and compiled extensive bibliographies on African American history. One of Crouchett's goals was the integration of ethnic studies into the mainstream general education curriculum at both the public school and college levels with the revision of curricular and instructional programs, as well as teachers handbooks.
While serving on the Boule Journal editorial committee (the Alpha Gamma Boule fraternity publication), Crouchett wrote articles which spotlighted the tremendous accomplishments of renowned African Americans including Assemblyman William Byron Rumford, Judge Allen E. Broussard, and Percy H. Steele. In 1988 Crouchett became the Executive Director of the Northern California Center for Afro-American History and Life (NCCAAHL).
source:
Original story found at:
https://localwiki.org/oakland/Lawrence_P._Crouchett