Lucy Francis Simms was an educator who dedicated her life to teaching young children at segregated schools in Harrisonburg, Virginia. She also served as acting principal for the Effinger School, where she also taught primary grades until her death.
Simms was born into slavery around 1857. She grew up on a plantation in Harrisonburg and was owned by the Gray family. She was later able to attend Hampton Normal and Agriculture school (Hampton University), and after receiving her education, she returned to Rockingham County to began her career as a teacher.
Simms attended teacher training schools during the summer, occasionally working as an instructor. She helped organize the county's association for teachers and served a term as auditor of the Negro Teachers' Association and School Improvement League of Virginia, which worked to increase support for universal education and better public schools for African Americans.
It is estimated that over Simms 56-year career, she taught more than 1,800 students and was a well-known figure throughout her community.
Her accomplishments were recognized by the City of Harrisonburg when it opened the Lucy F. Simms School in 1939. The public school systems of Harrisonburg and Rockingham County honor their outstanding teachers with the annual Lucy F. Simms Educator of the Year awards. The Lucy F. Simms Continuing Education Center continues to operate in the 1939 school building in Harrisonburg.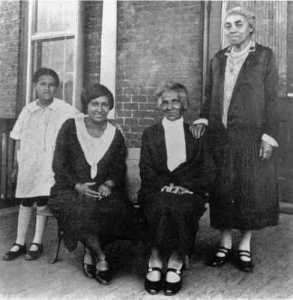 source:
http://www.lva.virginia.gov/public/trailblazers/2011/simms.htm