The town of Edenton, North Carolina, provided slaves a means of escape with the Maritime Underground Railroad before Emancipation. On this underground network,  people helped slaves travel by vessel from the southern part of the United States to the North and Canada. On most ships, blacks worked as stewards and cooks; they worked in the areas of the ship safest for slaves to stowaway.
The Ferrymen who conveyed passengers and goods from the docks to the ship were usually slaves themselves. Slaves escaped aboard thousands of Southern ships that did business in the North and sailed regular up and down the Atlantic coast.
Convinced that slaves regularly escaped aboard northern vessels. Southern legislatures passed numerous Negro Seamen's Acts from 1822 into the 1840s, which were meant to curb the free movement of northern black crewmen in southern ports, presuming that they were enticing slaves to escape. Nevertheless, blacks continued to work on ships involved in the coastal commerce.
Many well-known fugitives of slavery traveled to the free states by coastal vessel, including Harriet Jacobs.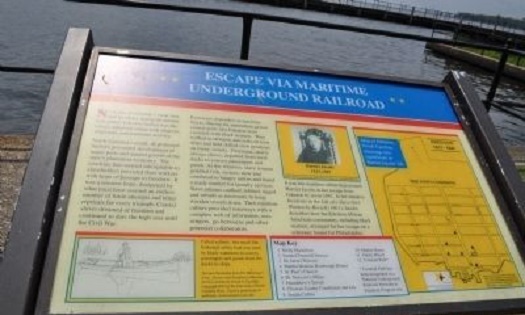 source:
http://www.hmdb.org/marker.asp?marker=34770