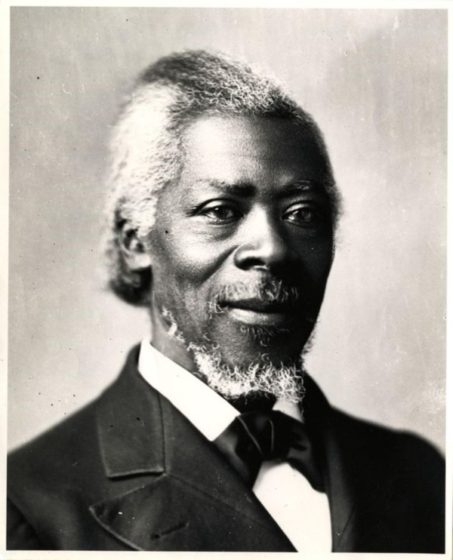 William Lambert was an abolitionist who helped organize the first State Convention of Colored Citizens in the state of Michigan.
Lambert was born in Trenton, New Jersey in 1817, the son of a freed father and freeborn mother. As a young boy, he was educated by abolitionist Quakers. He later moved to Detroit, Michigan in 1840 working as a cabin boy on a steamboat, he later started his own profitable tailoring and dry cleaning business.
While living in Detroit, Lambert became active in the movement to secure the right to vote for the black men of Michigan. He founded the Colored Vigilant Committee, Detroit's first civil rights organization.
In 1843 Lambert helped to organize the first State Convention of Colored Citizens in Michigan. He was subsequently elected chair of the convention and gave an address regarding the right to vote that was directed not only towards black people but also to the white male citizens of the state. Lambert also worked to bring public education to the black children of Detroit.
Lambert later claimed to be the creator and president of the secret organization, African American Mysteries: Order of the Men of Oppression. In 1885, two decades after the end of slavery, he shared his story with the Detroit Tribune and produced documents, including lists of transported slaves and correspondence with John Brown, Lucretia Mott, Wendell Phillips, and William Lloyd Garrison.
Lambert claimed that, in its heyday, the Men of Oppression transported 1,600 slaves to their freedom per year, moving people through their network of homes and barns from the Ohio River to Lake Erie in ten days. William Lambert died on April 28, 1890, at the age of 73.
source:
http://elmwoodhistoriccemetery.org/biographies/william-lambert/