Mattie Bell Castner  was  called "The Mother of  Belt,  Montana."  She was born into slavery  in Newton, NC in 1848. She and her family moved to St. Louis after the Emancipation Proclamation for a fresh start.
Castner worked as a nanny, domestic servant, and a hotel maid. Eager to expand her horizons, she moved to Fort Benton, MT and opened a laundry. Her business did quite well. She earned the right to be called a successful, independent businesswoman on her own. However, it was not long before her success and business skills caught the eye of  her soon to be husband John Castner. Castner was a white man, who worked and was an entrepreneur who ran his own freight business. He had scouted much of the territory and had a particular fascination with Belt Creek.
Mattie  worked with her bare hands to help her husband build the first cabin in town. Their cabin became the stop for the stage, then flourished into a hotel and restaurant. Castner  grew her own vegetables and even worked in her husband's coal mines. As the coal-mining town of belt grew, she  helped many families get established and survive during hard times. Over the years, Castner made two trips to North Carolina to try and find her relatives who hadn't been sold. She found a sister and brought her and her family back to Montana. On the second trip back the elder brought back her 13 year-old niece and namesake Mattie Byers.
Castner's selfless donations to civic causes were notorious. John Castner died in 1915 leaving Mattie to run the business. She died five years later leaving $30,000 to friends and charity.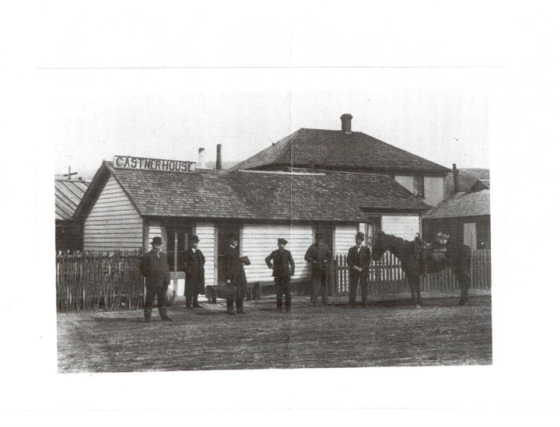 source: