Queen Ranavalona was the last reigning monarch of Madagascar. Ranavolana III ruled during a time marked by ongoing efforts to resist the colonial designs of the government of France (July 30, 1883, to February 28, 1897).
Ranavalona was born on November 22, 1861, in Amparibe, Manjakazafy. As a young woman, she was selected from among several Andriana qualified to succeed Queen Ranavalona II upon her death. Her coronation took place on November 22, 1883, her 22nd birthday, where she was given the title "Her Majesty Ranavalona III by the grace of God and the will of the people, Queen of Madagascar, and Protectoress of the laws of the Nation."
Like both preceding queens, Ranavalona entered a political marriage with a member of the Hova elite named Rainilaiarivony, who in his role as Prime Minister of Madagascar, largely oversaw the day-to-day governance of the kingdom and managed its foreign affairs. Ranavalona tried to stave off colonization by strengthening trade and diplomatic relations with the United States and Great Britain throughout her reign. French attacks on coastal port towns and an assault on the capital city of Antananarivo ultimately led to the capture of the royal palace in 1895, ending the sovereignty and political autonomy of the century-old kingdom.
In December 1895, popular resistance to French rule emerged in the form of the menalamba ("red shawl") rebellion. This guerrilla war against foreigners, Christianity, and political corruption quickly spread throughout the island and was principally conducted by peasants who wore shawls smeared with the red laterite soil of the highlands.
Queen Ranavalona III was exiled from Madagascar on February 27, 1897, and the French officially abolished the monarchy the next day. She was first sent to the island of Réunion before being relocated to a villa in Algiers, where she was provided with servants and a French female attendant who kept her under observation and remained present whenever the queen entertained guests in her home.
She did receive allowance 25,000 francs. Queen Ranavalona III died without ever having returned to Madagascar, after two formal requests in 1910 and 1912 were refused on the pretext of insufficient funds in the colonial coffers. The exiled queen died suddenly at age 55, on May 23, 1917, the victim of a severe embolism, age 55.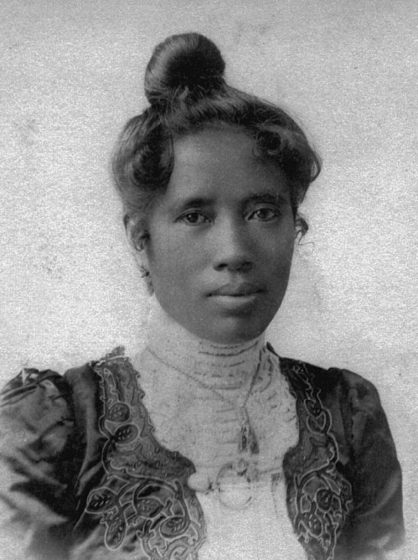 sources:
https://en.wikipedia.org/wiki/Ranavalona_III
https://en.wikipedia.org/wiki/Crown_of_Ranavalona_III