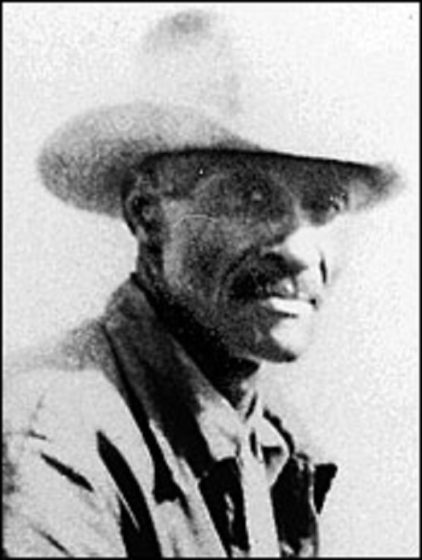 On June 10, 1966, Ben Chester White went about his morning routine. He headed off to work not knowing that the day would be his last day alive. White, a 67-year-old black plantation worker, was employed at Cooper Hill Plantation. It was the same plantation at which he worked his entire life, as well as the same at which his grandparents worked as slaves.
White was described as a hardworking, humble man that keep himself out of trouble. He was not an open active participant in the civil rights movement, nor was he registered to vote.
That fateful summer day, White was approached by Ernest Avants, James Lloyd Jones, and Claude Fuller; the three men offered White $2 and a soda in the exchange for his help to find their dog. White agreed to help the men, but as he was smart to the southern ways, he knew the white men were up to no good.
The men lured White into Pretty Creek in the Homochitto National Forest of Natchez, Mississippi. The plan was to murder White so that the publicity would draw Dr. Martin Luther King, Jr. to Natchez to be assassinated. However, White's death went unnoticed and unpunished; King never visited Natchez, nor did he publically discuss White's murder.
When White's body was found, it was riddled with bullet holes. Police connected his death with an abandoned, shot up, and burned car that was discovered, which belonged to James Lloyd Jones.
Jones confessed to the murder, telling the police that when they shot White, his brains "went all over the place." Jones explained that "Fuller shot White with a machine gun," and Avants "blew his head off."
Avants was already suspected of having ties with the Klan; he refused to talk about his Klan affiliation. Rumors had it that the three men were members of the Cottonmouth Moccasin Gang, a faction of the White Knights of the Ku Klux Klan.
The three murderers went to trial separately. Jones was tried first. He confessed his role and expressed repentance; the jury was deadlocked. Avants was acquitted; his defense was Fuller had already killed White, so Avants' additional shots had no effect. Fuller claimed health problems and was able to avoid trial.
In 1968, Jesse White, son of Ben Chester White, sued the Klan for his father's death. The judge ruled in Jesse's favor and awarded him a sum of $1 million. While the ruling set a precedent, being the first time that the Ku Klux Klan, as an organization, was held responsible for the actions of its members, Jesse White and his family received no compensation.
source:
http://nuweb9.neu.edu/civilrights/ben-chester-white/