Ruby Ruffin Hurley devoted more than four decades to the struggle for racial justice. She was often referred to as the "Queen of Civil Rights."
Hurley was born on November 7, 1909, in Washington, D.C., to Alice and Edward R. Ruffin. After she graduated from Dunbar High School in 1926, she attended Miner Teachers College and Robert H. Terrell Law School. She worked briefly for the federal government and at the Industrial Bank of Washington. She married William L. Hurley, a lieutenant in the U.S. Army Corps of Engineers.
Her first recorded involvement with the racial struggle was in 1939. In that year, the celebrated African American singer Marian Anderson, who had become an important figure in the fight against prejudice, was scheduled to perform before an integrated audience at Constitution Hall in Washington, D.C. However, the Daughters of the American Revolution refused permission for the concert in their hall. Hurley served on a committee that was formed to find a way for Anderson to perform.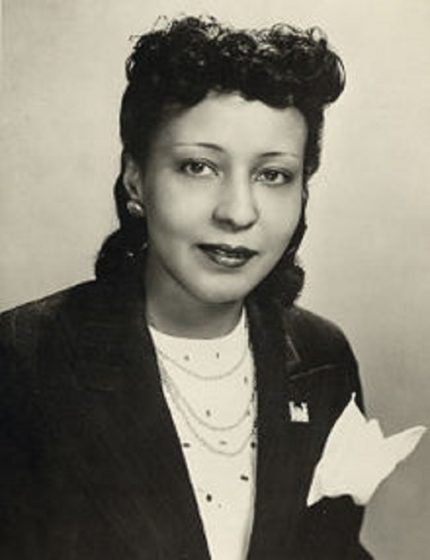 She also worked to reorganize the D.C. branch of the NAACP, bolstering their youth council. Walter Francis White, who headed the NAACP, appointed Hurley to the position of national Youth Secretary in 1943. She moved to New York City and stayed in that role until 1950. Hurley traveled across the country, organizing youth councils and college chapters and increasing their numbers during her tenure.
In 1951, she moved from New York to Birmingham, Alabama, to set up an NAACP office and oversee membership drives in Tennessee, Mississippi, Alabama, Georgia, and Florida. It was the first permanent NAACP office located in the Deep South. She became Regional Secretary of the NAACP's newly-formed Southeast Regional Office the following year.
She worked as a civil rights activist along with Medgar Evers and Amzie Moore in investigating the murders of George W. Lee and Emmett Till. While she practiced Christian nonviolence, she appeared on the cover of Jet magazine's October 6, 1955, issue with a caption reading "Most Militant Negro Woman In The South." Hurley retired on March 31, 1978, and served as president of United Methodist Women. She died on August 9, 1980, in Atlanta.
sources:
https://en.wikipedia.org/wiki/Ruby_Hurley
http://blackhistorynow.com/ruby-hurley/