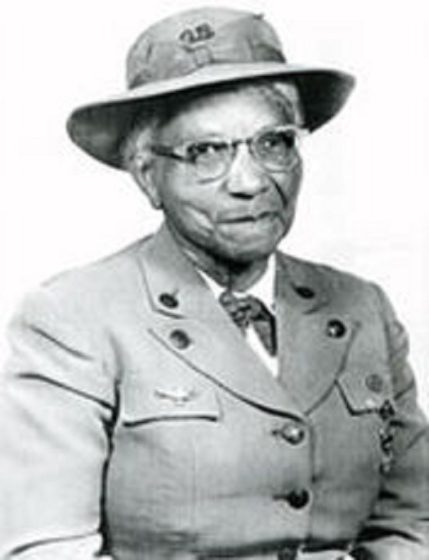 "I shall be rewarded on Earth according to the way I've lived. To me a healthy body, sound mind and equal opportunities mean more than wealth; and happiness and success are the products of our gifts to the world and of our fairness and sincerity to ourselves and others." -Sarah Bailey
Sarah Bailey was known as a quiet woman with a great impact on the lives of others. She was often found organizing and helping with different organizations around the state of Georgia. However, her biggest passion was working to empower young black girls.
Sarah Randolph Bailey was born in 1885 in Macon, Georgia. Perhaps one of her greatest passions was working with the Girl Scouts and providing black girls the same experience and benefits, although no black troops were allowed until the 1940s.
Bailey organized groups called the Girl Reserves in 1935, a movement of the YWCA that offered young black girls the same experience as the Girl Scouts. Within two years, Macon had 15 Girl Reserve groups. Her work did not go unnoticed, and in 1945, the Girl Scouts of the U.S.A. invited the formation of black troops. She was appointed chairwoman of the Central Committee for Macon's troops. The national organization formally recognized them in 1948.
Bailey's work as a troop leader, district and council leader, and camp director was recognized with the Thanks Badge, the time the highest honor given to an adult worker in Scouting. A permanent campsite was dedicated Camp Sarah Bailey in 1961. Sarah Bailey died in 1972.
source:
http://www.georgiawomen.org/carson-mccullers-1