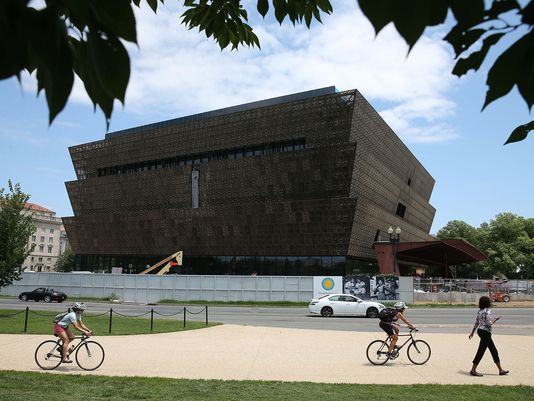 WASHINGTON (AP) – The Smithsonian Institution will open the National Museum of African American History and Culture on Sept. 24 in Washington.
Smithsonian chief spokeswoman Linda St. Thomas said Monday that President Barack Obama, the first black U.S. president, will lead the dedication and ribbon-cutting ceremony.
St. Thomas says a weeklong celebration will follow, including an outdoor festival and a period in which the museum on the National Mall will be open for 24 consecutive hours.
The museum has built a collection of 11 exhibits to trace the history of slavery, segregation, civil rights and African-Americans' achievements in the arts, entertainment, sports, the military and the wider culture.
Artifacts on loan from other institutions will also be on display, such as two documents signed by President Abraham Lincoln: the 13th Amendment and the Emancipation Proclamation.
article found @http://www.wusa9.com/story/news/local/dc/2016/02/01/smithsonian-opening-african-american-history-museum-sept-24/79671672/
Associated Press, AP