James Still was a medical doctor and herbalist. He was born on April 9, 1812, in Burlington County, New Jersey. He was the son of Levin and Charity Still, two former slaves who lived in the Pine Barrens to avoid being captured and sold back into slavery.
Although the Still family was poor, the children attended school periodically and had some of their own textbooks. When Still was three years old, a Philadelphia physician named Dr. Fort came to the Pines to vaccinate the children. His visit was the spark of inspiration that led to Still's desire to be a doctor.
Around the age of 18, Still was hired out as an indentured servant by his father. While in servitude, he read everything that was available to him about medicine and botany. He learned what he could from the Native Americans, and on his 21st birthday, he was released from his service and provided with a 10 dollar suit. Although he set out for Philadelphia, he still was unable to attend medical school because of issues with racism and his finances.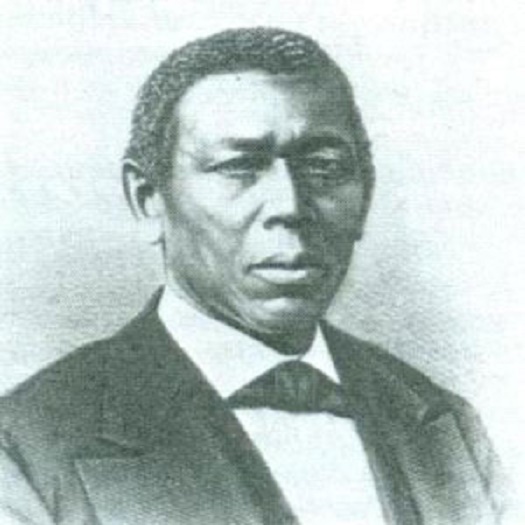 In the spring of 1835, Still met Angelina Willow. The two were married on July 25 of that year and had a girl, Beulah. Angelina died from tuberculosis in August of 1838, and Beulah died in August of the following year. Still later married Henrietta Thomas and the couple had two sons, James and Joseph.
Still's medical career began soon after his second marriage. He created a "cough balm" from plants and herbs grown on his farm; soon after his first patient successfully used the balm, Still became famous. Two Philadelphia pharmacists heard of his product and began buying all of the cough balms he could supply. With that money, he was able to buy a small house, service the community better, and begin making house visits to his patients.
Despite his success, his medical credentials were often challenged. Still consulted a local attorney and learned that he was safe from legal action as long as he continued to never claim to be an M.D. or ask for a fee for his services.
Still suffered a stroke, which limited his practice to patients who came to his home. In 1877, he published his autobiography, Early Recollections and Life of Dr. James Still, in which he detailed the memories of his life. Five years later, in 1882, James Still died of a second stroke at his New Jersey home.
Sources:
http://stillfamily.library.temple.edu/people-and-places/still-james
http://thelegacyofpromise.webs.com/drjamesstillinfobio.htm