As the holiday season approaches, it is time to consider what dishes will be served to family, friends, and unexpected guests. Before you begin cooking the #collard greens and salad; boiling potatoes for the potato salad; and making sweet potato pies, let's take a look at the Southern traditional way of setting a table. African-American food historian Leni Sorensen says that the iconic images of soul food during Thanksgiving and Christmas represent a small slice of #black American culinary customs. Actually, there's a wider repertoire of food. Most #African American farmers in the south were able to plant and grow their own foods such as: sweet potatoes, greens, green beans, corn, and potatoes. So, having these foods at the table has always been pretty much a tradition.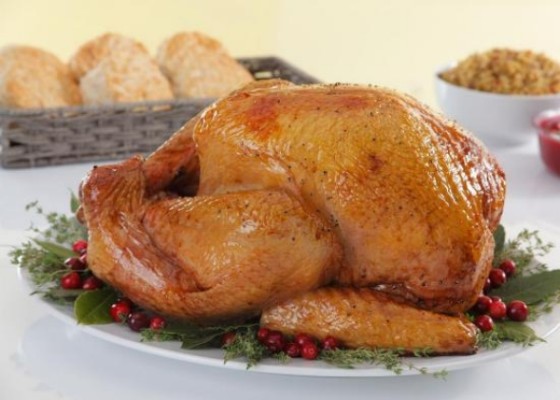 The Guest of Honor the '#Turkey'
In the center of most African American tables during the holidays, you are going to find the guest of honor, 'The Turkey'. It is usually the most perfectly roasted bird seen all year. Yes, it can be a breathtaking moment. It is always amazing to see how one bird can feed about 25 family members and unexpected guests who pop in, right when it is time to eat?  Somehow, that bird works its magic every year. Everyone gets more than enough, and there are enough leftovers for round two. African American families have always been able to make food stretch.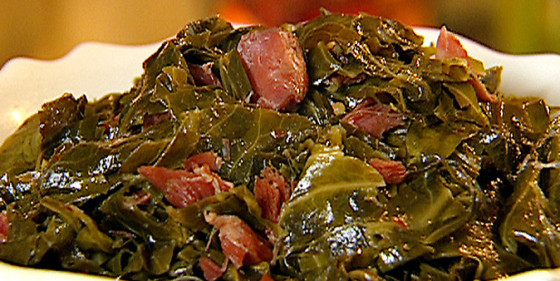 Collard Greens/Salad
Do you know the difference between collard greens and salad? Do not feel bad, most people don't. Yes, they look very similar, but they do not taste the same. A true southerner can tell you right away which is which just by looking at the green leaves. Although, they do not taste the same, they both are equally delicious. These greens are cooked until they are tender and seasoned to perfection. Serving these greens in the south is a must during the holidays. Also, hot sauce and vinegar is must on the table for these items.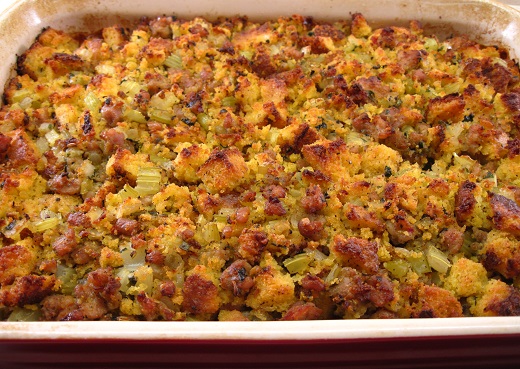 Cornbread/Stuffing
No, cornbread and stuffing is not the same. Cornbread is made from cornmeal and mixed with milk and few other ingredients. The batter is normally put in hot oil and fried, or now since most people 'think' they are moving away from unhealthy eating 'baked.' Greens and cornbread go great together; it is uncommon in the southern household to see one without the other. As for stuffing, most people in the south combine different ingredients with cornbread, stuffing mix out a box, turkey giblets, oysters, and several other ingredients to make a dish you will never forget.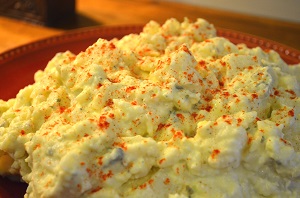 Potato Salad
Potato Salad is another dish loved by black folks during the holidays. The question you are most likely to hear before dinner is "Who made the potato salad?" Most black people will only eat potato salad made by a few family members. Anyone else who brings potato salad without being asked to do so, might as well put it in the fridge to take home when they go. But anyway, potato salad is made with potatoes, mayonnaise, boiled eggs, seasonings, and whatever else the family enjoys in the dish. It has always been a staple in most African American homes because of the easy access to the potatoes and eggs.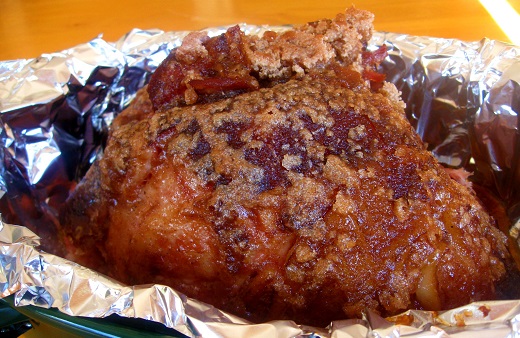 Baked Ham
Right beside the turkey is usually a delicious baked ham. The ham usually comes second to the turkey, but it is just as important. The ham has always been a big part of the African American Thanksgiving tradition feast. Whether, someone is limiting their salt intake; vegetarian, or vegan; the ham still makes its way to the table for others to enjoy.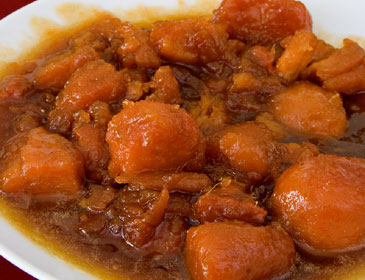 No, sweet potatoes and yams are not the same thing. Candied Yams have always been a traditional dish. The dish is very sweet but one that no one wants to go without at Thanksgiving. The yams are glazed with brown sugar and butter. Today, the tradition is to top the yams off with marshmallows on top, but before this added step came along the yams were eaten just fine without it.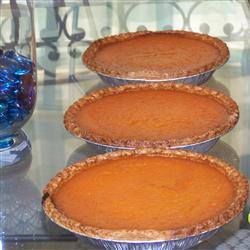 Sweet Potato Pies
We know that George Washington Carver was the first black person to invent the various uses of the sweet potato. (Thank you Mr. Carver) Slaves made sweet potato pies for large gatherings in celebration as part of family meals. So, the tradition continues today throughout the black family.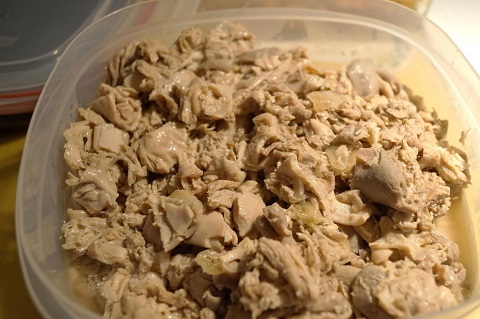 Chitterlings
Yes, you are going to find chitterlings somewhere in the south on Thanksgiving day. Chitterlings, or like some folks like to say, 'chitlins' are the intestines of a hog. Horrible to clean, and will drive you out the house within a matter of seconds. But, when they are cleaned and prepared correctly, some people swear they are tasty. Chitterlings are usually served with greens and cornbread.
So, these are a few of the traditional dishes that have been prepared for years by African Americans for Thanksgiving in the south. Some people wait all year for these traditional dishes. Hopefully, this Thanksgiving your day will be spent in your traditional way, along with family, friends, and good food!
Happy Thanksgiving!