Abram Grant was born on August 25, 1848 into a life of slavery. He was owned by Frank Rollison, very little else is know about Grant's earlier years.
Fed up with being a slave, Grant and his brothers Alex, Johns, and James Gray ran away. They were captured and sold in Columbus Georgia. It wasn't long before Grant ran away again, this time he joined the Union army.
He returned to Lake City after the war, then moved to Jacksonville where he, clerked in a grocery store of former owner and spent few hours daily in a missionary school; later steward in hotels at Lake City and Jacksonville, Fla. and attended night school at Cookman Institute.
Grant became licensed to preach. He was elected the 19th Bishop of the African Methodist Episcopal Church on May 19, 1888, and ordained on May 24. Bishop Abram Grant died on Jan. 22, 1911 in Kansas City, Kansas.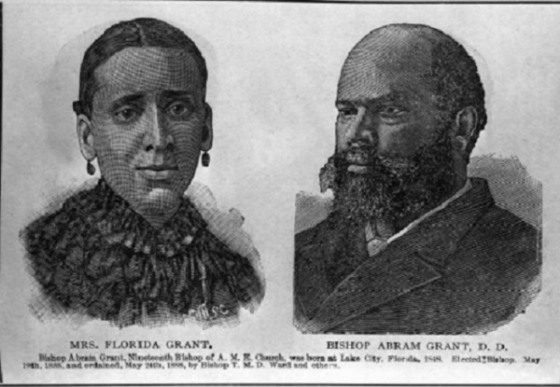 Photo credit: State Archives of Florida
source: State Archives of Florida