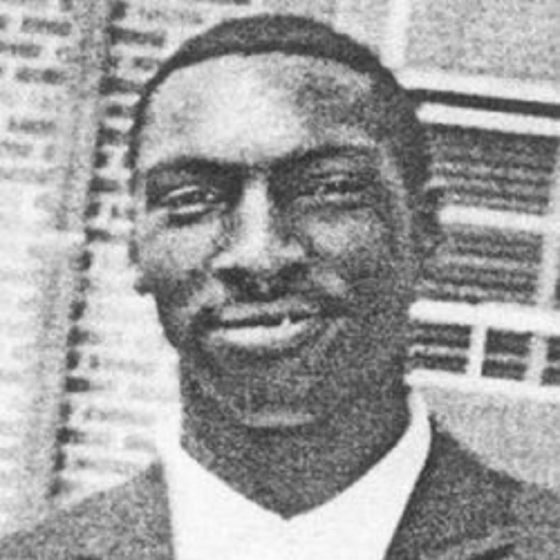 Stone Edward Johnson was an Olympic sprinting athlete and American football kick returner/running back for the Kansas City Chiefs.
Johnson was a graduate of the Grambling University and was considered to be one of the best runners in the world. He also played football for Eddie Robinson's Grambling football program.
At the Summer Olympics in Rome, Stone finished fifth in the 200 meters but contributed to a gold medal win in the 4 x 100 relay only to see it disqualified for a lane violation. Matching the world record 20.5 seconds in the 200 meters at the Olympic trials that year helped get him to the Olympics that year which proved at that time Johnson was one of the fastest runners in the world.
In 1963, Stone joined the NFL. He was a track guy at heart, but his participation in the Grambling football program gave him a real shot at making the brand new KC Chiefs franchise.
Johnson's dreams were short-lived. On August 30, 1963, in a preseason game against Oakland, Johnson suffered a fractured vertebra in his neck in a preseason game against the Oakland Raiders in Wichita, Kansas. He died 10 days later, on September 8 at the age of 23. Although he was only on the team's active roster during preseason, his jersey number 33 was retired.
sources:
https://www.findagrave.com/memorial/103534185/stone-edward-johnson