BY WALTER OPINDE 
On this day, 16th June, an African-American R&B singer, songwriter, and actor, Edward "Eddie" Willis Levert, is celebrating his 75th Birthday. Eddie Levert is best known as the lead vocalist of the R&B/Soul vocal group, "The O'Jays."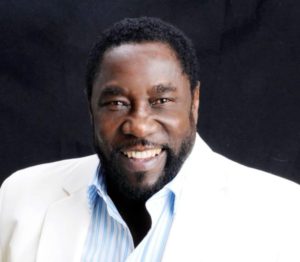 Levert Eddie was born in Birmingham, Alabama, but raised in Canton, Ohio. While attending his high school studies, he met his friends such as Walter Williams, Bobby Massey, Bill Isles, and William Powell, all of whom were motivated to sing after witnessing a performance from Frankie Lymon & the Teenagers. They came together in 1958 to form "The O'Jays' which was originally known as "The Triumphs and The Mascots." The group was officially renamed as The O'Jays after they got their name from DJ Eddie O'Jay.
The group's first big hit was "Lonely Drifter" in 1963 which was lifted off their debut album Comin Through. The O'Jays are mainly known by their hits "Back Stabbers," "Love Train," and "For the Love of Money". Eddie Willis starred and performed in the movie "The Fighting Temptations" and performed the song "He Still Loves Me" in 2003. Willis, alongside his group members, received the BET Lifetime Achievement Award at the 2009 BET Awards. The O'Jays were inducted into the Vocal Group Hall of Fame in 2004, and The Rock and Roll Hall of Fame in 2005.
Edward Willis Levert is the father of the late R&B singers, Gerald Levert, who died on 10th November, 2006; Sean Levert, who died on 30th March, 2008; Eddie Levert Jr., the CEO of Levert Entertainment Group, a Music label headquartered in Los Angeles, C.A. He also has a daughter, Kadice Levert, of the Cleveland (Solon), Ohio. Although it's been more than a decade since Eddie Levert lost his son/singer, Gerald, and almost 9 years since he lost his son/singer, Sean, R&B fans across the world are still saddened behind their deaths. As such, one can probably imagine the amount of grief and pain their father and mother still go through to this date. Upon the death of Gerald in November of 2006 from an accidental overdose of prescription meds and over-the-counter meds, everybody was wondering how Willis Eddie, who was extremely close to his son, would be able to proceed with his music. However, even despite the death of his second son- Sean, 14 months later, Eddie still managed to compose himself and continue with his music career.
The relationships between Eddie Sr. and Gerald became a subject of a book, I Got Your Back: A Father and Son Keep It Real about Love, Fatherhood, Family, and Friendship issued in 2007. Edward Willis LeVert is the third cousin of the former Michigan basketball star and current Brooklyn Nets player, Caris LeVert.
Read more of the story via: http://blackdoctor.org/460311/eddie-levert-i-still-wonder-was-it-something-i-did__trashed/