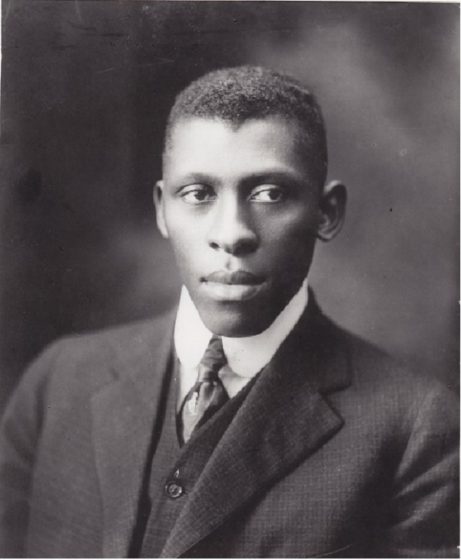 Thomas Monroe Campbell was a pioneer in the fields of agricultural education and extension work. Campbell trained at Tuskegee Institute and then worked to bring modern agriculture methods to the rural black farmers of Alabama as the nation's first African American agricultural extension agent.
Campbell was born in Elbert County, Georgia, on February 11, 1883. He worked with his tenant-farmer father and several white farmers until he was fifteen. Campbell briefly attended a local school in 1898 and in January of the following year he set out for Tuskegee Institute.
Campbell did not do well on the entrance exam, however, and instead took non-matriculated courses at night. He worked hard to improve his grades, took a number of courses in agriculture, and graduated in spring 1906. In recognition of Campbell's skills and expertise, Tuskegee president Booker T. Washington and science professor Carver petitioned the U.S. Department of Agriculture (USDA) to appoint Campbell as its first black extension agent, a position that would allow him to educate rural farmers in advanced farming and land-management methods.
Campbell's first assignment was to manage Tuskegee's Movable School of Agriculture, also known as the Jesup Agricultural Wagon, which was equipped with seeds, fertilizers, different kinds of plows and planters, and other farm appliances. Campbell took the wagon over the rough, dusty roads to rural communities in Macon County, where he demonstrated improved methods of farming and instilled in the minds of poor black farm families a vision of a better life.
Campbell received praised from Washington and his superiors at the USDA, and in 1908 he was promoted to district agent for Alabama and bordering states and began conducting farmers' conferences and agricultural fairs.
Campbell retired on February 28, 1953, after 47 years of service, and the number of black extension workers had reached 850. Campbell remained an active participant in conferences, meetings, workshops, Boy Scouts, and activities on the Tuskegee Institute campus.
sources:
original story found at:
http://www.encyclopediaofalabama.org/article/h-1357