Dr. May Edward Chinn was the first African-American woman to graduate from the University of Bellevue Hospital Medical College and was also the first woman to ride with the Harlem Hospital ambulance crew on emergency calls.
Chinn was born in Great Barrington, Massachusetts in 1896. She grew up in New York City. Her father, William Lafayette Chinn, was a former Virginia slave, and her mother, Lulu Ann Evans, was a Native American from the Chicahominy Indian reservation near Norfolk, Virginia. At the age of five-years-old Chinn was sent to boarding school. However, she became ill with osteomyelitis of the jaw and went to live with her mother.
She eventually entered Columbia University Teacher's College in 1917, planning to major in music. For several years, she was a piano accompanist to singer Paul Robeson and she retained a love of music her whole life. A paper she wrote for a hygiene course during her first year in college impressed her instructor, Dr. Jean Broadhurst, who encouraged her to consider a major in science.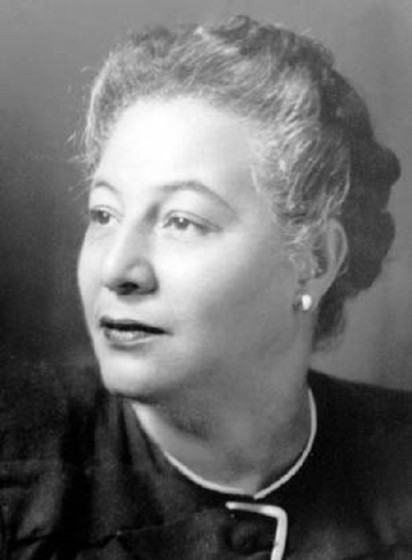 In the mid 1920s, African American physicians were not granted admitting privileges or special residencies at any hospitals, so after graduating from Bellevue Hospital Medical College and completing an internship at Harlem Hospital in 1928, Chinn opened a private practice on Edgecombe Avenue, working with other African American physicians at the Edgecombe Sanitarium for non-white patients. Like all black physicians practicing medicine in New York during the 1930s and 1940s, Dr. Chinn was barred from any association with the city's hospitals.
In 1944, Dr. Chinn was invited by Dr. Elise Strang L'Esperance, founder of the Strang Cancer Clinic at Memorial Hospital, to take a position in the Tuesday afternoon cancer clinic. She accepted the position.The following year L'Esperance gave her a staff position at the Strang Clinic at the New York Infirmary, and Chinn stayed with the clinic until her retirement in 1974.
source:
http://www.sdsc.edu/ScienceWomen/chinn.html
Little Known Black History Fact: Dr. May Edward Chinn